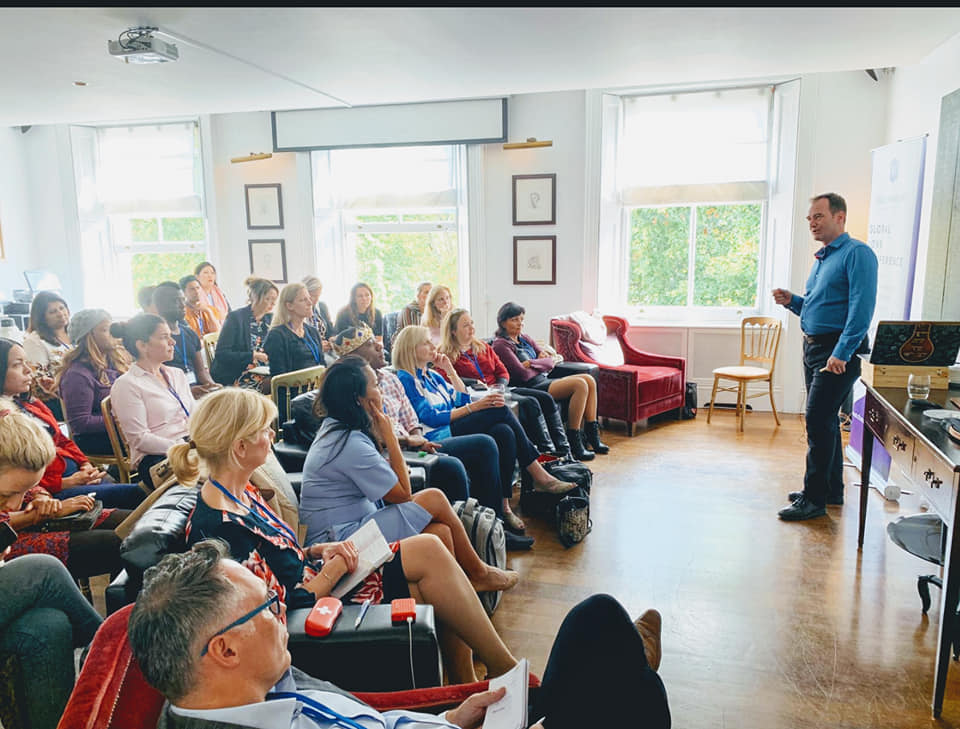 Global Love Report – Feb 12, 2020
Written by: Adrina Ong
In our last article, we analyzed the little known methods of collaboration. This week we want to expand on an accessible method of collaborating for anyone interested.
Over the last 17 years, the Matchmaking Institute has started an annual gathering to support offline industry players – mainly fellow Matchmakers and Dating & Relationship Coaches. The support provided transformed the industry, which was previously much more isolated due largely to the fact that offline companies see one another as competitors.
Not only did people have nowhere to go – There was no playbook on how to survive as a Matchmaker or Dating Coach too.
With everyone fighting for more prospects and revenues, it was crucial to network, to connect, and to change our mindsets about competition in order to thrive as an industry.
---
What is Global Love Conference?
Here's a little background. Global Love Conference (GLC) was organized in 2003 by the founder of Matchmaking Institute, Lisa Clampitt (whom most of you are familiar with)!
The purpose was simple, she wanted to:
Train people on how to open successful matchmaking businesses
Help matchmakers gain tools necessary to succeed in their business
Help matchmakers around the world collaborate with each other to create better matches
After the conference, people started changing their business models to collaborate rather than compete – that's amazing! Many businesses were saved by the new mindset due to the cross marketing and matching that occured after.
The conference became a rare opportunity for Matchmakers and Dating Coaches around the world to gather, share ideas, inspire one another and learn from the top experts. Since then, GLC has continued to do well, with three conferences held each year in these cities: New York City, Singapore and London. But how does this benefit you as a reader?
Let's quickly dive into the top advantages of attending the GLC!
---
1. Speakers share from their personal experiences – this includes successes and failures

The speakers at the GLC are experts in their field, some even having grown their business to become multi-million dollar companies and willing to share how they did it.
Their topics are relatable as they touch on the pain points of most, if not all, experienced and new offline/online dating professionals (matchmakers, dating coaches) in the industry. Everything you are experiencing now, the speakers have experienced it first-hand before. They have emerged from these challenges stronger and more successful.
To date, the speakers have all been willing to share candidly and generously on what makes them so successful, including how they overcome their failures. You can copy someone's success, but do you know how to handle failure when you meet it? Listening to the speakers makes for great foundation learning for all aspiring matchmakers and dating coaches.
2. You get a crash course on what works and what doesn't in a day
As business owners, we all have the same question in mind: How to spend less money and still get high returns?
When building and creating more awareness for your brand, you'll want to know how much marketing dollars to budget, which marketing platform works the best to bring in qualified leads. However, trial and testing on your own usually turns out to be expensive and also painful, especially if it doesn't work out.
To learn what works and what doesn't in a mere few hours can help you to save money and even better yet, generate new ideas of your own, or even embark on an exciting new proven idea that has happened elsewhere.
3. Get overall analysis of the health of the industry and discover upcoming trends
Get industry updates, a peek into the latest trends and forecasts on how the dating industry is doing, use this information to compare past years' and current year's performance data. Find out what upcoming business tools, dating trends and exciting developments that you can participate in.
Being in the know keeps us afloat on our target audience – how has dating been like for them? How easy or difficult is finding a partner right now for singles? Most of us don't have this information readily available but if we did, we could tweak our business model or add further value into our packages. We can relate better with our audiences and create a service that appeals to them.
4. Exchange ideas on business models for your own business growth
Networking and connecting with people is extremely powerful. Meeting and hearing from various people in the industry can inspire you to create something you may not have thought of before. As mentioned, matchmaking and date coaching can be an isolated field with little to no guide on how to succeed. We have seen collaborations happen between two companies after connecting with each other, with that collaboration further complementing both parties' services.
GLC was created to facilitate opportunities such as the above, and to provide a solid networking platform for industry professionals.
---
Summary
The offline dating industry consists of like-minded people with the same goal in mind: to help people find love! We should start seeing each other as a community. Let's be there for one another, let's continue to do good, to learn, grow, and never stop spreading love!
Come participate in the upcoming Global Love Conference happening on March 11 in NYC! We expect the biggest turnout of over 100+ dating professionals, with great speakers and topics in our lineup!
Tickets are currently selling at $249 (valid till Feb 14, 23:59). Don't miss out on this attractive Valentine's Day promotion!
See you there!  🙂
✅https://matchmakinginstitute.com/nyc-2020/