GLR Spotlight is an interview series featuring Matchmakers, Dating Coaches & Relationship Experts

Global Love Report – April 7, 2021
Interviewed by Derry Rasyid
GLR Spotlight was created to feature some of our industry peers as a way for our community to get to know one another – Learn from what has worked successfully, as well as gain different perspectives and insights into various business strategies. We hope to continuously grow as an industry together by sharing these best practices with everyone!
---
About Arlene Vazques Washburn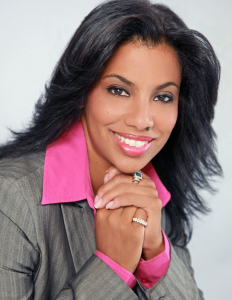 Arlene founded LifePastDivorce.com and AVConnexions to offer excellent matchmaking, dating and relationship coaching, and singles events for professionals. Her keen intuition, combined with adept recruitment skills, has won Arlene widespread acclaim for her matchmaking and relationship coaching across multiple channels. She is passionate about helping women have healthy relationships with themselves and their partners. Having cracked the code herself, she now shares all her findings, as the creator behind the Get REAL, Get Love® Coaching System for Women.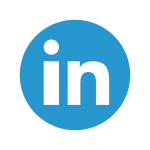 ---
GLR: Hi Arlene! Please tell us a bit more about yourself and your company!
AW: I'm a matchmaker and science-based dating and relationship coach. I've been in the industry for well over a decade, although I officially formed my company in 2012. I've worked with hundreds of singles in both the matchmaking and coaching realm. And over the years I've been invited to two weddings.
GLR: What is your niche market?
AW: My niche business is 80% coaching highly successful women who can't figure out why they haven't reached their relationship goals and 20% matchmaking singles open to interracial dating.
GLR: What led you to feel that you wanted to pursue a career helping singles?
AW: What led me to pursue a career in helping singles was I had already been trying to figure out my issues with love and relationships coming from a single-parent household and after going through a divorce. Then learning there was such a thing as a Matchmaking career after watching Patti Stanger on the Millionnaire Matchmaker show on Bravo. I know then that I was destined to be a Matchmaker.
GLR: Do you have any unique stories about working in this industry?
AW: My favorite unique story and favorite clients were a woman physician who I was coaching and introduced one of my male clients to her. After the first date, she was reluctant to see him again, but she decided to give him a chance after some additional coaching. He only met her, and she just met him while working with me. Approx 9 months after they had been dating, they called to let me know about their engagement. I went to their wedding where she was getting married for the first time at age sixty. Our jobs can be very challenging at times, but those are the stories and moments that give us love professionals the fulfillment to keep going.
GLR: Would you be able to share with us some of your personal & work best practices?
AW: One of my most important best practices with matchmaking clients is scheduling regular check-ins. Check-ins will keep clients from feeling underserved or frustrated since you'll be able to deal with any challenges as soon as they arise.
GLR: Thanks, Arlene! Last question – How do you feel about collaborating with other matchmakers and dating coaches?
AW: I love the collaboration between practitioners and have presented at various conferences about this topic. Collaboration is the best way to serve your clients while growing your business. Collaboration can mean having a group of colleges outside of your organization that can help supply matches for your clients, or it can be people you refer clients to because you know they'll provide excellent service. I'm always happy to pay 20% referral fees to any practitioners who refer business to my company. I'm also happy to pay other companies who can provide matches for my clients.