GLR Spotlight is an interview series featuring Matchmakers, Dating Coaches & Relationship Experts

Global Love Report – January 6, 2021
Interviewed by Derry Rasyid
GLR Spotlight was created to feature some of our industry peers, to find out how they have been coping recently. Since the start of the global pandemic, we've witnessed new initiatives, new ideas, and business strategies formed. We hope that by sharing these best practices, our readers will continue to be inspired and know that we're in this together! This week we interviewed Bonnie Wiston!
---
About Bonnie Winston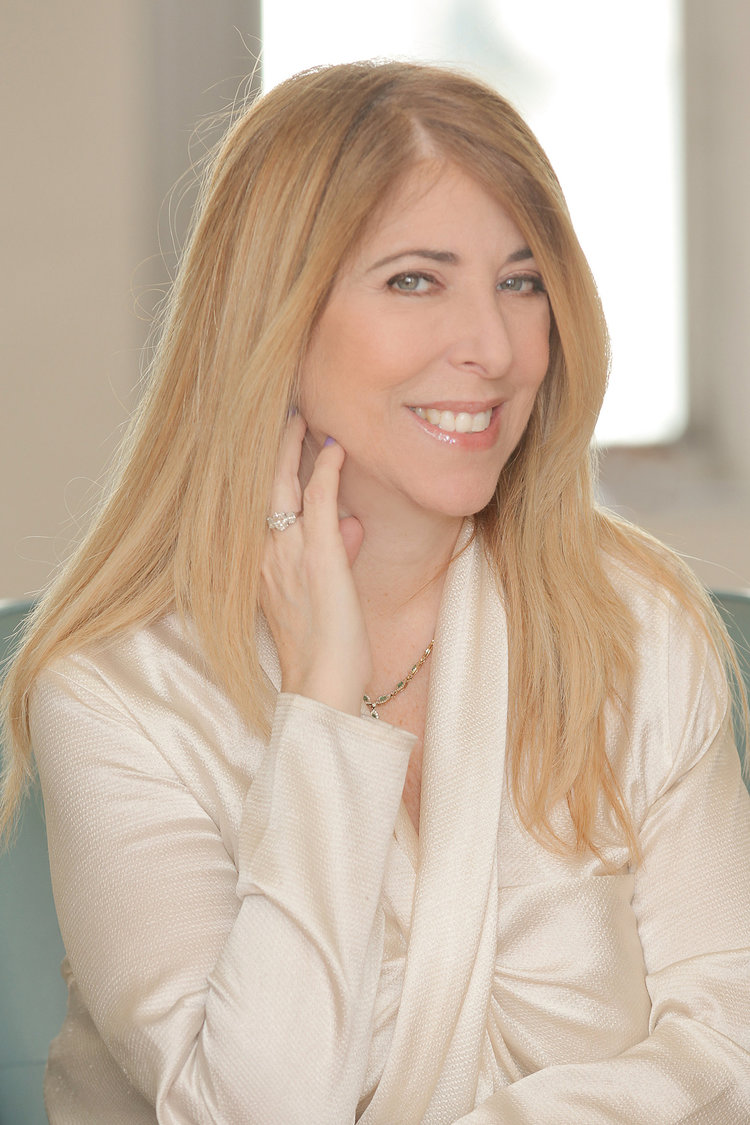 Bonnie has been a matchmaker since the age of 16 and has turned it into her own business. She uses her extensive network of personal contacts and connections with other prominent matchmakers to "find you mates, not just dates."
---
GLR: Hi Bonnie! Please tell us a bit more about yourself and your company!
I have been matching couples since I was 16 years old. I just knew I had a natural knack for it. For the last 10 years, I have been doing it professionally. I am responsible for over 150 marriages and hundreds of people who hooked up and had fun dating or had a great time in short relationships. Now with my company Bonnie Winston Matchmaker my team and I are finding relationships or as I say, "mates, not just dates." I do many celebrities as well as regular people. My clients outsource all parts of their life, from chefs to personal trainers, and now they outsource their "love life" to me.
I was always the one my friends called for advice about their boy or girlfriends, and I always gave good advice. I was always the wing woman. I would walk into a trendy restaurant and say to the Maitre D, "Good evening we are just checking to see if our husbands are in here," and walk in and scout the room to see if it was worth us staying. I always knew how to size up a situation by following my gut instincts!
My single friends would tell me who they liked or wanted to meet, and I would arrange for it to happen. I think that all the years of scouting models in my former job made me fearless to approach anyone.
GLR: What inspired you to pursue a career helping singles?
It wasn't a conscious decision as I was always a matchmaker. This is more than a career for me, I truly feel It is my calling.
Before my marriage of 20 years, I was a veteran myself of both the New York and Los Angeles dating scene. I absolutely loved the entire process of meeting, prepping, and dating and I was damn good at it.
I met men at a red light in my convertible on the Pacific Coast Highway in California. I met an ex-boyfriend at a newsstand, I met an incredible attorney who I dated for three years at a yogurt shop, and I lived with a guy who I met while we were running for the same taxi. I met men at Starbucks, and clubs and I had dated all the time.
However, it wasn't easy to find top quality men who really wanted long-term relationships or marriage. This is what I provide my current clients with… quality people who are available to love. I feel I am a vessel of hope for those who want the feeling of deep joy that love brings. True love brings meaning to our lives.
GLR: What was it like when you first started to launch your business?
It was seamless because I had made successful matches as a hobby throughout my life. (The couple I matched when I was 16 got married six years later and have been married for more than 30 years!)
Also, my former career as a photographer's representative involved me "matching" clients with the perfect photographer, so it was kind of a continuation in a sense of assessing what each party needs. I closed down that photography business in 2010, and just started matching people up, at first friends, then getting paid for it with real clients.
GLR: What's one unique story about working in this industry that has happened to you?
In my former career, I was a model scout and agent for Elite Models in New York City, I relocated to Beverly Hills where I founded my bi-coastal photographic agency. I represented over 15 top fashion and celebrity photographers who shot notables including Brad Pitt, Sarah Jessica. Parker, John Corbett, Gwyneth Paltrow, Alicia Silverstone, Barbara Streisand, Christina Applegate, and many more.
It was my modus operandi to ask anyone whether a friend, family member or a client whether famous or not if they were involved romantically with anyone. If they said no, I set them up!
So ten years ago when I pivoted to become a professional matchmaker, I got referrals from the celebrity publicists, agents, and managers with who I had worked within the business. Those relationships I formed help me to this day to get celebrity leads. It's not that I hang out with the celebrities I match – I brunch, ski, and have trusted friendships with their handlers. I also sign non-disclosure agreements.
GLR: What keeps you going when you're facing challenges?
I speak to my trusted team that I have assembled and we discuss it, it's good to get all the different perspectives. Also speaking with other matchmakers helps immensely!
I have formed bonds with some new and veteran matchmakers… We compare war stories, which in our case are dating disasters!
GLR: What's the best advice you've ever gotten that has helped you in your career in the Dating Industry?
I received it from author Marianne Williamson who said there are only two emotions: love and fear. She said, "fear is the absence of love, and when love is present, fear is gone. So there are one of two ways to live. One is to be at the mercy of all the fear. The other is to devote your life to love, where fear is cast out."
During the pandemic when New York City was first sheltering in place, I was scared and could not see the light at the end of the tunnel for my business, which was matching up people and sending them out on dates. I took on a man whose heart was closed, who was controlling, and spoke about other matchmakers he had worked with previously despairingly. I should have run but signed him in fear because most of my New York clients put themselves on freezes.
After a few weeks, I decided that I sold myself out and chose to come from a place of love instead. I offered free introductions to those I could legally set up in New York City. I made fourteen matches in the unprecedented pandemic of 2020 including nurses, doctors, and even a funeral director. No amount of money a client could pay me will ever be as satisfying as setting up the front line workers and the heroes in our midst. These first responders are angels that walk on earth. I continue to do this work free of charge.
GLR: Do you have any words of encouragement or reminders for existing Matchmakers/Dating Coaches & newcomers?
Yes. Listen to your inner voice and intuition about what is best for your client. They will tell you what they think they want…but if they truly knew, they likely wouldn't need us. Sometimes what they desire can entrap them. One of my most successful matches was a divorced mother who had a list of what she wanted and her non-negotiable was that the man had to either have an MBA or a Juris Doctor. Her first and very last match with me was with a Grammy ® Award winner who she is now engaged to.
Another lesson to share is not to take on anyone you don't feel you can serve. This same engaged woman referred to her friend whom I met at breakfast several months later. She was beautiful inside and out and when I asked why she was a single mother, she told me the story of how she ended up as a widow. As I admired who she was, I told her that I could not sign her for the simple reason that I didn't know anyone good enough for her. Eight weeks later, I called her and introduced her to a gentleman who became her boyfriend.
Choose clients you like because If you like your clients, you will like the work you do. And if you truly enjoy what you do you will never "work" a day in your life in the traditional sense. Anyone that really knows me knows that I keep "clergy-like" hours. Accept that matchmaking is not a 9-5 job, but as a priest or a rabbi gets called at odd times, they know it comes with the territory/job. I don't get annoyed if I get a call in the evening in whispering tones from a client who asks if it's okay to act upon her impulses and ask him back to her apartment after an awesome meal on their fourth date.
GLR: Last question – How do you feel about collaborating with other matchmakers and dating coaches?
Yes, I love to collaborate with others. I offer referral fees between $250-$1000 depending on the client and I believe collaborations are incredibly helpful. In fact, one of the best nights of my professional career was hosting the after-party for the 2020 Global Love Conference at The Hudson Yards Ballroom.
There was unlimited sushi, antipasto, wine, and Proseco and we raffled off beauty products. What an incredible honor and opportunity to mingle with the network of true Professional Love Connectors!