GLR Spotlight is an interview series featuring Matchmakers, Dating Coaches & Relationship Experts

Global Love Report – March 17, 2021
Interviewed by Derry Rasyid
GLR Spotlight was created to feature some of our industry peers as a way for our community to get to know one another – Learn from what has worked successfully, as well as gain different perspectives and insights to various business strategies. We hope to continuously grow as an industry together by sharing these best practices with everyone!
---
About Jasbina Ahluwalia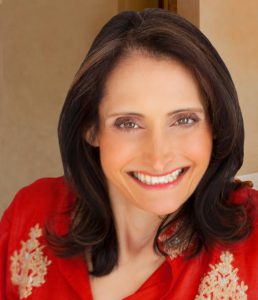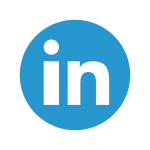 ---
GLR: Hi Jasbina! Please tell us a bit more about yourself and your company
JA: Intersections Match is a global matchmaking and dating coaching company that was started in 2007, and has served countless singles in their 20s through 60s-plus since then. I'm a finalist in OPRAH'S search for a TV Host, you may have seen me in the media including the New York Times, Inc, Business Week, SF Chronicle, Huffington Post, San Jose Mercury News, Chicago Tribune, Washington Post & Entrepreneur Magazine. I also moderated/participated on panels at Harvard Business School, Wharton, Northwestern & Columbia. Previously I practiced law in San Francisco and Chicago. I got my B.A/M.A. in Philosophy from Vanderbilt University and JD from the University of Michigan Law School.
GLR: What is your niche market?
JA: My niche market is:
1. Specialization in globally-oriented Indian men and women 20s through 60s-plus
2. Commitment-oriented men and women of ALL ethnicities
GLR: What led you to feel that you wanted to pursue a career helping singles?
JA: While I was practicing law, I took stock of my life and thought about what I most desired for my future. Three things came to mind: 1 Professionally, I wanted to create a venture of my own that made a meaningful impact on people's lives; 2 Personally, I wanted to have kids, be hands-on in raising them, and maintain a great relationship with my husband, and 3 I wanted to have as much flexibility over my time as possible. Given those three strong desires, and the void I felt existed for South Asians who didn't desire an arranged marriage, the idea for Intersections Match came to me.
GLR: Do you have any unique stories about working in this industry?
JA: I was asked my take on Netflix, the Indian Matchmaking show by a prominent South Asian publication in the US – my feature shares my thoughts: South Asian Times
GLR: Do you have any words of encouragement or reminders for existing Matchmakers/Dating Coaches & newcomers?
JA: If we haven't connected as yet, please feel free to reach out to introduce yourself and let me know who you serve – it's always great to explore potential collaboration opportunities!
GLR: Thanks Jasbina! Last question – How do you feel about collaborating with other matchmakers and dating coaches?
JA: I love to collaborate! I've collaborated with multiple matchmakers, including paying match referral fees, paying client referral fees, and making client referrals.