GLR Spotlight is an interview series featuring Matchmakers, Dating Coaches & Relationship Experts

Global Love Report – June 24, 2020
Interviewed by Adrina Ong
GLR Spotlight was created to feature some of our industry peers, to find out how they have been coping recently. Since the start of the global pandemic, we've witnessed new initiatives, new ideas, and business strategies formed. We hope that by sharing these best practices, our readers will continue to be inspired and know that we're in this together! This week we interviewed Abi Blears!
---
About Margot Finley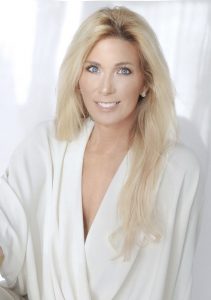 Margot Finley is a Florida Based VIP Matchmaker and Dating Coach at Finley Introductions. She makes stellar introductions for affluent and ultra-affluent bachelors seeking a serious relationship and the firm has clients around the world. As President of Altanexa, the parent company of Finley Introductions, she has been performing personal and professional searches since 1996.

www.linkedin.com/in/margotfinley
Instagram : @finleyintroductions
---
GLR: Hey, Margot! Please tell us about yourself and your company!
Margot: Okay, I would love to! Because we identify and recruit matches in much the same way and using many of the same tools that we use when we headhunt executives, we are fortunate to be able to work equally effectively wherever the client may be in the world. Having said that, our most active markets in 2020 have (so far) been close to home, in South Florida and New York City.
I became a matchmaker because I have always had an ability to foresee love matches amongst those in my personal and professional life. My friends know me as the "go to" person when they are ready to meet someone. My first official match was a long-distance match. That beautiful match led to marriage, much happiness and four beautiful children – three of which have now flown the nest to college and careers.
We work with both men and women but our specialty is working for affluent male clients, typically ages 45+ years.
About me… I grew up as a fairly studious, introspective, book-devouring, hunter-jumper equestrian middle child of five kids moving from Ohio to upstate NY to Rhode Island. I returned to Ohio from Newport, RI to attend Miami University in Oxford, after which my career took me to London and Florida.
My career has been a progression from Journalism (NBC-TV Cleveland) to Executive Search in Europe (with James Caan in London) to VIP Matchmaking.
What do all have in common you ask? For all three, success in part lies in one's ability to:
Super-sleuth; find key facts, track down the right people
Approach people in a way that they respond, oftentimes on intimate or hard to discuss topics
Be a warm person of integrity that the people trust enough to be vulnerable and reveal their personal stories
Know how to fact check just about anything
GLR: What about your personal life – Have you found success in love?
Margot: Yes! My marriage for over 20 years was to a wonderful man and the marriage was a success in so many ways. It eventually ran its course, but resulted in our two energetic, smart, athletic and kind teenage boys. We are fortunate that my ex-husband and I remain friendly co-parents. He and I both found our new loves soon after divorce, and are both engaged to be married to them. Others find it hard to understand how the four of us – (my ex, his fiancee, my fiance and I) are so close, an extended family of sorts, but we are very thankful things have worked out this way.
GLR: That's beautiful! What's one mindset or attitude that you follow, that has helped in your business development or personal growth?
Margot: The underlying pervasive mindset that has guided me always is to live in faith and to live authentically. In terms of professional growth, I am fuelled by responding to an abundance of curiosity by devouring a plethora of books, studies and pursuing continuing education and certifications. For example, identifying and recruiting great matches is not always going to be enough to lead a client to love. Clients can sometimes stand in their own way due to scars, fears or false beliefs. Pursuing Relationship Coach Certification has helped me prepare clients for dating readiness and to better coach them along the way.
GLR: Is there anything new you have started doing recently since the pandemic?
Margot: We had some clients dating via Zoom for time or distance reasons before the pandemic and of course this became much more common during the pandemic. Zoom dating as we know, offers the benefits of keeping connections alive when in-person dates are not an option. However, I have seen that Zoom dates can leave much to be desired in a dating context and at times can actually negatively impact an introduction. We observed that couples were less likely to feel a spark or meaningful connection on a video date. Why? In real life dating, body language, the scent of a man, the perfume of a woman, eye contact, pheromones and a light touch can all interplay to generate an attraction and chemistry.
GLR: Do you have any words of encouragement for existing Matchmakers, Dating Coaches or newcomers?
Margot: My words of encouragement are: you are about to begin an extremely gratifying career in which the opportunities to be entrepreneurial and creative abound, and the needs for us out there are endless. It is not an easy path to take as many outside the industry might think. To do what we do well requires extremely hard work, continual education, the ability to overcome frustration and rejection and roadblocks and still persist regardless, moving forward in a positive way, and balancing an open heart with a thick skin at times.
Working with clients of influence, wealth and power, in an area of their lives that requires them to be open about something so deeply personal, is a privilege. Yet that privilege comes with a responsibility requiring understanding and empathy, a strong value system and the ability to be gently transparent and candid in guiding them.
I would also encourage newbies to invest the time to form relationships with other matchmakers in collaboration and friendship. We matchmakers are here to support each other in a very special way not seen in other professions.
GLR: Awesome advice! Do you have a favourite quote that inspires you until today?
Margot: And now these three things remain – FAITH, HOPE AND LOVE. But the greatest of these is LOVE.
– 1 Corinthians 13
GLR: Thanks, for your time Margot! Final question – How do you feel about collaborating with other matchmakers and dating coaches? If you have any positive experiences, please share them with us!
Margot: Some of my most treasured friendships are with other matchmakers. When we unite, we lift each other up and our collaboration creates better outcomes for the client. Matchmakers and Dating Coaches are such a dynamic and impressive group of insightful, caring, intelligent, principled professionals and I am proud to be one of them!