GLR Spotlight is an interview series featuring Matchmakers, Dating Coaches & Relationship Experts

Global Love Report – May 12, 2021
Interviewed by Derry Rasyid & edited by Adrina Ong
GLR Spotlight was created to feature some of our industry peers as a way for our community to get to know one another – Learn from what has worked successfully, as well as gain different perspectives and insights into various business strategies. We hope to continuously grow as an industry together by sharing these best practices with everyone!
---
About Michelle Begy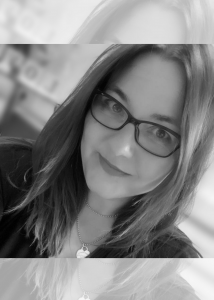 Michelle Begy is the Managing Director and Founder of Ignite Dating Group, which is an elite matchmaking and introductions company based in the UK. Michelle uses the psychological aspects of matching singles and includes the Myers-Briggs personality test when she profiles clients, further supporting them in their search for love.

Over the last 14 months, despite the unprecedented challenges brought by the ongoing pandemic, Ignite Dating has expanded progressively. This expansion has led to a collaboration with Master Executive Certified Matchmaker, Geneviéve Gresset. Read the full interview below!

---
GLR: Hi, Michelle! Congratulations on your company's expansion! Tell us – How did both you and Geneviéve meet & when did the idea of working together start?
Michelle Begy (MB): Geneviéve and I have known each other for a while through our previous years in matchmaking and met through the cross-matching group. With the connections that she has in her role as a Vice President for a US group and the high-level brands that she works with that are looking for great international matches, alongside the relationship retreats that she runs in the UK with her business partner, Psychologist Dr. Angela Smith – The core values of both of our business ventures were aligned and we felt that offering her services through a forward-thinking matchmaking service, like Ignite Dating, would be of great benefit to our clients. 

GLR: How does this collaboration work?
MB: Through the collaboration, our clients get a direct line to Geneviéve's coaching services to help them get dating ready. By undergoing a session with Geneviéve, they have a better understanding of their dating attachment style and a clearer view on what they are looking for in a partner and how to get the best from their dating journey. This enables them to maximize the elite matchmaking service that we offer, while also opening the door for clients of both brands to be matched internationally – a win/win for both sides.

GLR: What made you decide to expand rapidly during the pandemic?
MB: Launching a business during a pandemic should have been a disaster, but through the team's courage, commitment and sheer dedication Ignite Dating has flourished and hugely surpassed all financial projections that we had predicted. 
The pandemic has impacted all aspects of people's lives and one of the biggest realizations for everybody was the importance of the relationships around them. As a result, more people than ever turned to dating services like our own to introduce them to the people they were looking for at a time when the dating landscape was undergoing a dramatic shift. With a huge influx in new clients due to the personalized service that we offer, we had to expand rapidly to ensure that the exceptional service that we pride ourselves on could continue to be offered.  

GLR: Are there any cultural differences when it comes to coaching or working with singles in America versus singles in the UK?
MB: As Vice President for a large matchmaking group in the US, Geneviéve is always looking for interesting collaborations for her Executive Matchmaking brand, and Ignite Dating attracts great clients who are looking for both UK and international introductions – highlighting the synergy between the two brands. 
Single people all around the world have the same insecurities and need the same level of support, regardless of where they are based. Although in the US they embrace the coaching aspect more openly than in the UK, that is starting to change and the pandemic has given people plenty of time to think about what is really important to them and to invest more in themselves. 

GLR: Thanks, Michelle! What other exciting plans can we look forward to, are there any new development plans you're excited about in the coming months?
MB: Following a hold on the relationship retreats due to the pandemic, the events will be opening up again this summer, and Geneviéve and I are currently in discussions about hosting a relationship retreat exclusively for Ignite Dating clients. During the weekend, both our male and female clients will undergo activities to help them get dating ready and we will also see if we can create some matches through the weekend too – and that is just the start!