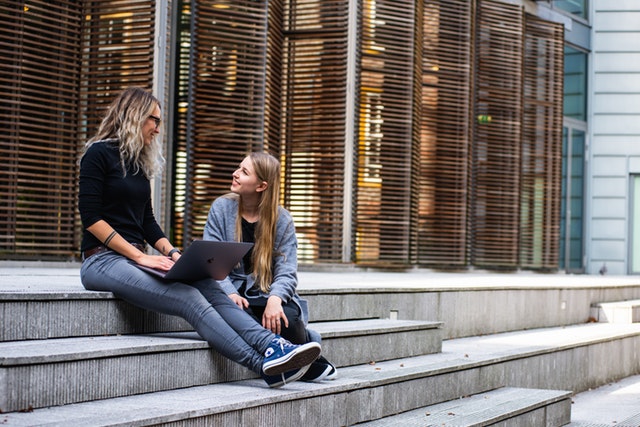 Global Love Report – Jan 22, 2020 
Written by: Jamie Lee
Today the one-to-one Matchmaking Market has never been bigger or more varied.
There are several business models common in the market:
Member to member model,
High-end Matchmakers "headhunting" for their member to non-member model,
Niche Matchmakers serving a certain demographic
The industry has grown steadily; succeeding in spite of the rise of the online dating sites and apps. This growth however, has not been trouble-free.
This week's article will confront the honest issues on why so many matchmakers burn out or get exhausted, with some eventually leaving the industry.
---
1. Difficulty in Scaling the Business
One of the biggest differentiation between online dating apps and traditional one-to-one matchmaking is the massive efforts put in to reduce cases of falsification, cat-fishing and scams.
This has resulted in all matchmakers prioritising the screening and profiling of members, to ensure that their clients can go out on dates with the ease of mind that the other person has been verified. Screening people "one on one" can be time consuming and places a maximum limit on how big the database can be due to the amount of manpower needed to screen a huge database.
There can also be an imbalance in demand for matchmaking services.
Women in general love the idea of using matchmaking due to the verification and safety involved but men are generally more cool about it as it's contrary to their "hunter" instincts, and it would not be their first inclination to find their mate. As a result, there usually tends to be more women in the database than men. This limits how much a database can grow before the imbalance gets too serious and begin to affect service delivery and satisfaction. Hence even the most ethical matchmakers who do the member-to-member model often struggle to find proper balance for their database.
For most high-end Matchmakers, their paying client tends to be wealthy men who can afford their service but there are only that many wealthy single men around to begin with. Due to the different way attraction triggers work for men and women, it is not easy for high-end matchmakers to serve wealthy women, putting yet another limit to their business as well.
All of the above comes together to put a limit on the size that a matchmaker's business could possibly grow to.
2. People Unpredictability. It Can Get Ugly
Most matchmakers take pride and joy in finding the perfect match for their clients. We all dream of making "a match in heaven".
Imagine after spending time pairing a couple up, who you are convinced will fall deeply for each other once they meet, planning the logistics of the date: confirming the venue, making reservation, sending personalised reminders, making calls if one of them is late or lost – sacrificing your own evening to make sure the date goes well. Then on the next day, you call your client only to receive an earful of anger and unhappiness over the date. "What were you thinking? This is the worst date in my life!" echoed as your client slams down the phone. Never mind that you introduced 4 wonderful matches in earlier months which your client massively complimented you for.
Scenarios like this are not uncommon, with some even leading to a refund or a bad online review. This can be disheartening even for seasoned matchmakers.
3. Lesser Repeating Members
All dating services face a catch 22 situation. Many are passionate and idealistic individuals who start the business as they want to help their clients find the love of their lives. Indeed the joy of seeing a client walk down the aisle, begin a family and have children brings about a deep satisfaction that is hard to match. However for a business model, it essentially means that when a client succeeds, they no longer need your service. Repeated sales from a successful client is rare unless their marriage did not work out.
Some might argue that the more successful clients an agency has, the stronger the good word of mouth becomes and that in itself would ensure that the business would prosper. Even though this is true to a certain extent, there is a limit to this as one that the reason many clients use a personalised one-to-one matching service is for the privacy advantage (versus public profiles on apps) and hence it is only a minority pool of successful couples who would go around trumpeting to the world that they have met through a matchmaker.
For clients that do not succeed in finding someone, a portion of them will blame the matchmaker for their failure, arguing that they have paid so much for a service that has failed them and naturally would not renew the service. Hence just because a matchmaker is doing well in one year is not a guarantee they will be doing better the next year as their database will churn and they have to constantly find new clients to get revenues and find matches for their existing client database.
---
Tough Business But There is Hope
This article is not meant to be negative or pessimistic but to simply confront the honest issues of this industry. However, the special ones who have persisted through have learnt how to deal with its challenges and adapt to maximise the the good points of the industry to create a good margin business that is truly rewarding.
In the next article, we would cover the rewards and importantly the opportunities that makes matchmaking an exciting industry to be in!
(Image source: Pexels)