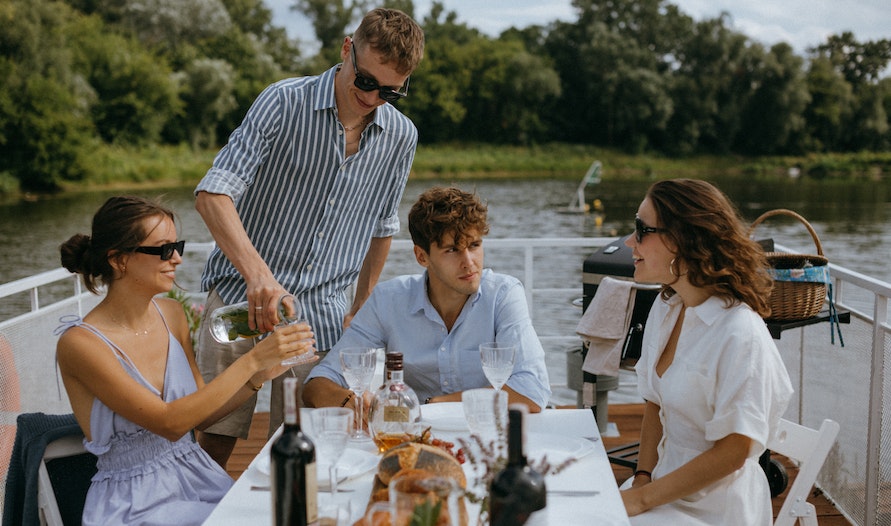 Global Love Report – August 16, 2022
English translation by Pamela Stephanie
---
Between 23rd and 31st of August, adventurer Christophe Sepot and an experienced host will take you on a cruise around the Antwerp docks. The speed dating service Dare to Date is offering a new concept in Antwerp that week: "Dating on Water". Haven't found your soulmate? Then you'll still have a fun activity and new friends to look forward to.
People who think that you can only meet the love of your love through Tinder have it wrong. Apps such as Tinder and Happn makes dating easy but in recent years alternative dating concepts have become increasingly popular. Dare to Date is an example of this. They organize group events where you can meet new people under the lead of an experienced host. "In times of online dating apps, we want to create face-to-face meetings again. We aim to provide everyone with a fun and enjoyable evening," he says. "If people can meet their dream partner, that's a nice bonus, of course."
Besides the classic speed dates in a bar, Dare to Date also has a new concept, "Dating on Water." You meet new people during a cruise through the Antwerp harbor. "Our host will be hosting everyone on a private boat[.] There they will get a glass of champagne and finger foods," says Jill de Graaf, the event manager at Dare to Date. "You will get a unique cruise through the Antwerp docks. Everyone gets to know each other personally during a short speed date, after which we will enjoy the beautiful view of the setting sun."
For this concept the company is working together with Christophe Sepot, owner of samenvaren.be. In 2010, he crossed the Atlantic Ocean in 109 days with a rowing boat for a good cause. The adventurer also made a trip around the world a few years ago in which he had 80 dates around the world. In Australia, for example, he went on a date with Justin Timberlake's stepsister.
Nowadays Sepot organizes cruises with his electric boat for everyone and now also for Dare to Date. "I happily welcome singles aboard my electric boat," he says.
Originally published by Nieuwsblad. 
---
(Image source: Pexels, Koolshooters)