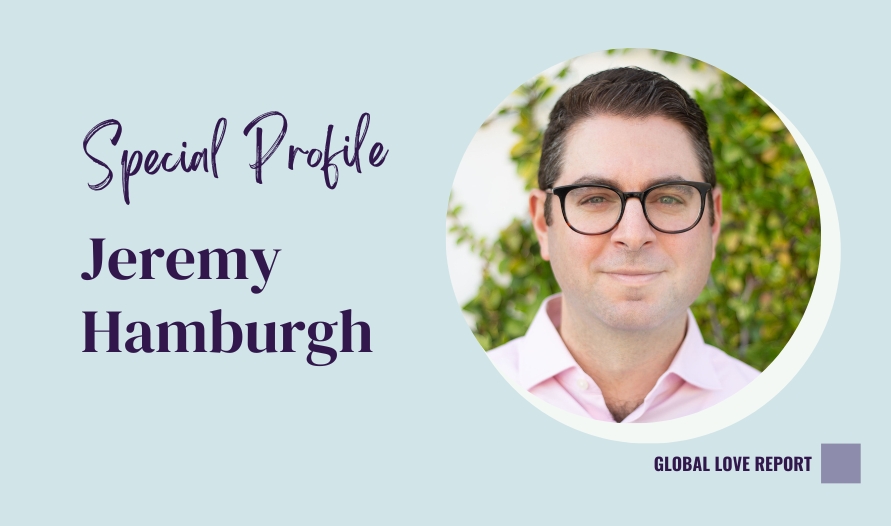 Global Love Report – February 15, 2023
Written by Pamela Stephanie
---
Not a lot of matchmakers have worked with clients with autism before. Some may be interested in taking on an autistic client. However, they are unsure how they should proceed. In fact, at the Global Love Institute, we previously had a Global Love Mastermind Workshop that addressed this issue.
And that was where Jeremy Hamburgh came in.
What Does He Do?
Jeremy is an autism friendship and dating coach and founder of My Best Social Life. He specializes in working with autistic adults, where he helps them with their social and dating life. He provides training for clients with autism and their parents.
Before he became a coach, Jeremy was a trial lawyer. He was still working as one when he started coaching. However, by 2021, he decided to switch to coaching full-time.
Jeremy runs his Social Life 360 with his partner, Ilana Frank. His Social Life 360 strategy is a method he uses to help his client. This academic research-based method utilizes neuroscience, psychology, and sociology.
Helping Matchmakers
When he was the Guest Speaker at the Mastermind workshop, he helped matchmakers understand the basics of what autism is as well as the social struggles that autistic adults face. Especially when it comes to dating.
He also mentioned potential issues that can occur when an unprepared matchmaker works with an autistic client. As well as the issues that may happen when the client is unprepared.
Jeremy has led workshops for several organizations and has been featured in publications such as The Atlantic.
Are you interested in working with Jeremy? You can do so by contacting him through his website. Alternatively, if you are heading to the New York Global Love Conference next month, he will lead one of our Workshop Tables there. So, you can talk to him in person!
---
Thank you to Jeremy Hamburgh for helping sponsor our 2023 New York Global Love Conference!
Interested in becoming a sponsor for the Global Love Conference? Please contact Corey Martire for more information!