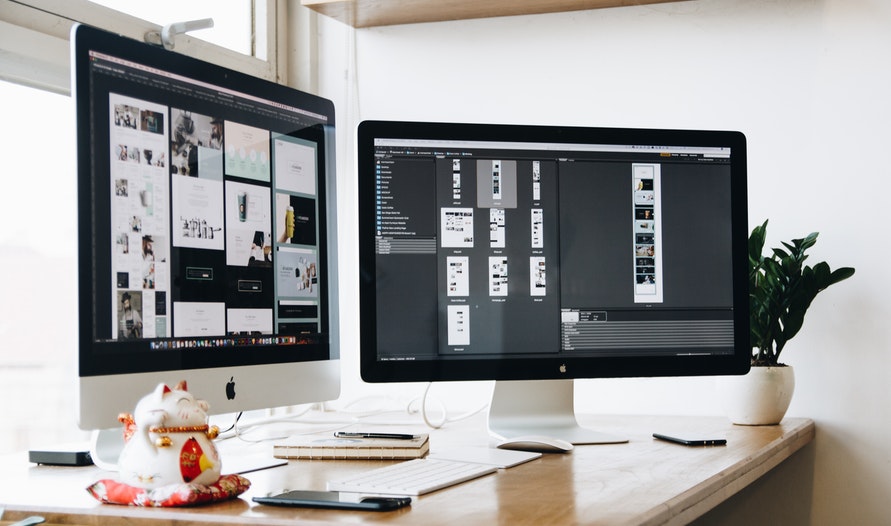 Global Love Report – March 30, 2022
Written by Pamela Stephanie
---
Creating your own promotional materials can be challenging, especially if it's not your forte. Fortunately, these days there are plenty of free design tools that can help you create professional materials!
Pablo is slightly different from others on this list because it only lets you create content for four social media channels. And it also doesn't come with numerous templates. That's because Pablo is only meant for one type of content: the typical quote post.
A meaningful quote paired with a suitable background can get you engagement—in terms of likes or comments—from your followers or even from others, depending on what kind of text or hashtag you've added.
The reason why we like Pablo is that it's very easy to use and it's straightforward. You don't even have to create an account! You can use one of the images available on Pablo or you can upload your own and then add your quote. You have the option to add your logo to the image as well.
Adobe Creative Cloud Express is created by design powerhouse Adobe, who created a number of different design tools, especially the popular Photoshop and Illustrator. However, unlike its software, Creative Cloud Express has a free option and it has plenty of different free templates to choose from.
One of Creative Cloud Express' strengths is its design assets. You can choose effects, illustrations, textures, and brushes to add to your design. If you're a fan of designing things, then this is a definite plus. Another advantage it has is its stock photos. You can choose to upload your own picture or you can check out the free options from Adobe Stock, which has some real gems.
And if you're not sure how to do something? There are tutorials in the form of videos that you can watch!
VistaCreate
VistaCreate also has a lot of templates which you can use. In fact, in terms of different social media channels, VistaCreate may actually have a lot more than Canva and even Creative Cloud Express. It has templates for IGTV covers for Instagram, Snapchat filters, animated logo, and even TikTok videos.
On the design side, its new feature, Styles, is a great addition. Especially for those who aren't sure about which colors or font to choose from. Styles gives you great font and color pairings for your projects. So, you won't have to worry about clashing colors in your design or spend hours looking for a suitable font.
Canva
Last but not least is Canva, which has become the go-to design tool for many companies. Not only does Canva provide a plethora of templates for you to choose from, even with its Free option, but Canva has a number of different editors that you can choose from.
It has a video editor, which lets you create your own short promotional video; it also has an editor specifically for website design which lets you upload your finished design directly to your website; and it also has its photo editor, which lets you edit your images before you can use them in any design that you may have.
And best of all, Canva also has tutorials that you can access to figure out how to do something. But what makes Canva even better is that there are also courses you can take (for free!), from a Canva for Beginners course to a course on understanding typography. Need inspiration? Check out their Design blog and see what others have created using Canva!