GLR Spotlight is an interview series featuring Matchmakers, Dating Coaches & Relationship Experts

Global Love Report – June 16, 2021
Interviewed by Adrina Ong
GLR Spotlight was created to feature some of our industry peers as a way for our community to get to know one another – Learn from what has worked successfully, as well as gain different perspectives and insights into various business strategies. We hope to continuously grow as an industry together by sharing these best practices with everyone!
---
About Brooke Fitzpatrick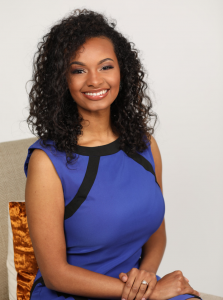 Newly certified matchmaker, Brooke Fitzpatrick, is the founder of Mosaic Matchmaking. She established her company after she found out the struggles her friends and acquaintances were having in finding a match.
Mosaic Matchmaking focuses on helping "professionals of color find and build intentional relationships with a potential life partner."

---
GLR: Hi, Brooke! Thank you for doing this interview with us! What is Mosaic Matchmaking's niche market?
Brooke Fitzpatrick (BF): Professionals of Color with a focus on Black Women.
GLR: What's one specific thing that you're looking forward to as a newly certified Matchmaker?
BF: I am looking forward to building relationships and collaborating with other matchmakers. I love that the matchmaking industry focuses on collaboration and how we can all work together to achieve our shared goal of finding our client's love.
GLR: Could you tell us a bit about your career before? And why did you decide to become a matchmaker?
BF: I was working on the Customer Success team at an HR technology startup. I wanted a career that was more fulfilling and I have always loved connecting and matching people!
GLR: What was your favorite part of the online Matchmaker Certification course?
BF: My favorite part of the course was the weekly Q&A calls with Rachel and the other cohort members. It was a time to get my questions answered, brainstorm ideas for my business while also hearing the unique perspective of other individuals in the industry. These calls were worth their weight in gold!
GLR: Thank you, Brooke!
---