GLR Spotlight is an interview series featuring Matchmakers, Dating Coaches & Relationship Experts

Global Love Report – October 27, 2021
Interviewed by Pamela Stephanie
GLR Spotlight was created to feature some of our industry peers as a way for our community to get to know one another – Learn from what has worked successfully, as well as gain different perspectives and insights into various business strategies. We hope to continuously grow as an industry together by sharing these best practices with everyone!
---
About Ali Jauregui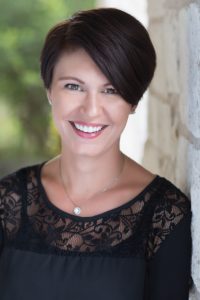 As a straight ally, Alexandra "Ali" Jauregui is a newly certified Dating and Relationship Coach. More than four years ago, Ali joined H4M Matchmaking, a nationwide LGBTQ focused matchmaking firm, as Director of Client Services. Ali collaborates with H4M's team of experts to fulfill the many stages of matchmaking. She specializes in certified coaching, live date feedback, and provides relationship advice to her firm's quality gay and lesbian singles coast to coast.
When not matchmaking, you can find Ali trail running through Austin, frequently visiting her local library, volunteering in her school district, or making s'mores camp-side with her husband and two daughters.

---
Global Love Report (GLR): Hello, Ali! Could you tell us the name of the company you're working for?
Ali Jauregui (AJ): H4M Matchmaking.
GLR: What is the company's niche?
AJ: At H4M, it is our goal to help LGBTQ professionals find fulfilling, long-term relationships through private, offline matchmaking. We are one of the few matchmaking companies who work solely with LGBTQ singles and we have a truly unique approach to matchmaking, one that has yielded many successful matches over our nearly 10 years in business. The company is based on research to provide more traditional introductions, courting, and dating for mostly same-sex attracted singles.
GLR: What was your career before entering this industry? And why did you choose to enter the offline dating industry?
AJ: In the past, I have worked within event planning, management, and marketing roles utilizing my Bachelor's in Business Administration in a variety of mediums both within the public and private sectors.
I find my previous experience in event planning has been extremely beneficial in my current role. Instead of planning an event for hundreds, I now work with clients to curate one of the most important experiences in their lives, their first date with a potential match for life.
GLR: What's the one thing you're looking forward to as a new certified Dating and Relationship Coach?
AJ: As a certified Dating Coach, I am honored to provide truly personalized, science-based dating advice and relationship readiness coaching to our amazing singles – so that they may embark on their own love journey.
One of the most rewarding aspects of my role here at H4M Matchmaking is quite simply, getting to personally know our most eligible and accomplished singles. Introducing them to like-minded individuals through curated introductions and watching them embark on their journey together is the most rewarding career path I could have envisioned.
I am truly grateful for the role in which I support H4M's 'Love Is Love' and 'Lead with Love" mantras every day. I appreciate that I am better positioned to provide individualized dating coaching to our amazing singles coast to coast through the Science Based Dating Coaching course.
GLR: What was your favorite part of the online Science-Based Coaching course?
AJ: My favorite part of the Science-Based Coaching course was Dr. Terri Orbuch herself. As a dedicated and passionate educator, Dr. Terri was thorough in her teachings, thoughtful in her weekly discussions, and insightful throughout the entirety of her course.
I truly feel more confident in my ability to provide science-based dating and relationship coaching to our extremely diverse singles, to help them navigate toward a successful and sustainable long-term and committed relationship.
GLR: Thank you for taking the time to answer our questions, Ali!
---