GLR Spotlight is an interview series featuring Matchmakers, Dating Coaches & Relationship Experts

Global Love Report – June 22, 2022
Interviewed by Global Love Report
GLR Spotlight was created to feature some of our industry peers as a way for our community to get to know one another – Learn from what has worked successfully, as well as gain different perspectives and insights into various business strategies. We hope to continuously grow as an industry together by sharing these best practices with everyone!
---
About Darci Roberts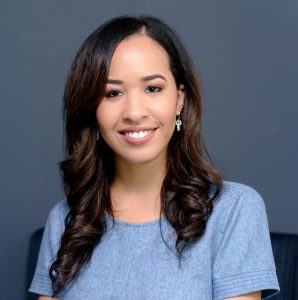 Darci was born and raised in St. Louis, Missouri and has always been passionate about love and seeing good people find their true match.
Darci is the first certified matchmaker to launch a boutique matchmaking firm based in St. Louis. She has an educational background in Communications and has also studied sociology, psychology, and data analysis.

---
Global Love Report (GLR): Hi Darci! Thank you for granting us this interview! What was your career before entering the matchmaking industry?
Darci Roberts (DR): Prior to matchmaking, I received my Bachelor's Degree in Communication Studies, from the University of San Diego, and a Master's Degree in Media and Strategic Communications, from The George Washington University. Then, I started to work for a social and racial justice non-profit organization, as their digital director. My training and education helped me develop my matchmaking and date coaching firm, Matched With Love. My interpersonal and communication skills are critical to successfully connecting Matched With Love clients with potential long-term partners.
GLR: Why did you decide to become a matchmaker?
DR: During my childhood, I remember my mom always saying to my brothers and I that the two most important decisions you make in your life are what you do, your career; and who you choose to spend your life with, your life partner. Throughout my life, I have been the friend that enjoyed connecting good people with each other. Before and during the pandemic, several of my friends and family members were looking for relationships, but could not find their person. Many talked about their frustrations and the challenges of dating during a pandemic along with their feelings of isolation and being too busy with their careers to find love.
Connecting people with similar needs and interests comes naturally to me. I created Matched With Love to help millennials who are looking for a long-term relationship, but have not found their person through dating apps and socializing. At Matched With Love, we infuse intention, love and care into our services. I couldn't be happier to team up with Jasmine Mauss, who is Matched With Love's dating and relationship coach. Jasmine has a background in couple and family therapy and she helps our clients develop and grow before and after they are in committed relationships.
GLR: Did your perception of what a matchmaker is or does change after being certified? 
DR: My perception of what matchmakers do was reinforced through the certification program. I learned a lot through the classes and was able to ask important questions as I was creating my business. I learned that every matchmaking business is different and it is key to concentrate on your niche and what you enjoy about matchmaking.
GLR: What are you looking forward to as a matchmaker?
DR: I am looking forward to growing my business over time and seeing wonderful people find love and become a family. I am also excited to be a part of life changing love stories. There is no greater gift that I can give anyone in life other than helping them find love.
GLR: Which locations do you cover?
DR: At Matched With Love, we work with single young professionals in St. Louis, Missouri. Over time, we plan to expand to Washington, DC and California.
GLR: Have you met any other matchmakers? If so, how has that experience been? Are you open for collaboration in the future?
DR: Yes, I have met incredible matchmakers through the certification course and the Global Love Conference. I always enjoy networking with matchmakers and am open to collaborating in the future!
GLR: Do you have any words of advice for people who are still considering if they want to be a matchmaker or not?
DR: If you are considering becoming a matchmaker, I would definitely recommend getting certified. The certification program will not only educate you, but it will also help you decide whether matchmaking is really something you want to pursue. Make sure you are passionate about matchmaking and have long-term plans before you develop your business.
GLR: Thank you for your time, Darci!
---