GLR Spotlight is an interview series featuring Matchmakers, Dating Coaches & Relationship Experts

Global Love Report – September 1, 2021
Interviewed by Pamela Stephanie
GLR Spotlight was created to feature some of our industry peers as a way for our community to get to know one another – Learn from what has worked successfully, as well as gain different perspectives and insights into various business strategies. We hope to continuously grow as an industry together by sharing these best practices with everyone!
---
About Debra L'Heureux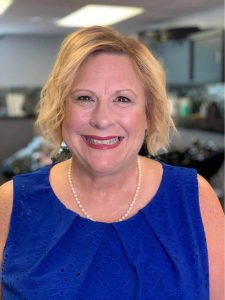 Debra L'Heureux is the founder of Get Ready to Date, LLC. Prior to being a Professional Matchmaker, she worked in academia. Recently, she has added Relationship Coaching to her list of skills, after graduating from the Science-Based Coaching Course.

---
Global Love Report (GLR): Hi Debra, thank you for agreeing to answer a couple of questions from us! First of all, what is the name of your company?
Debra L'Heureux (DL): My company name is Get Ready To Date LLC.
GLR: And what is your niche market?
DL: My niche market is divorced and widowed men and women over the age of 40 who are looking to start the next chapter of their love story.
GLR: Could you tell us what you're looking forward to as a newly certified Dating Coach?
DL: As a newly certified Date Coach, I look forward to assisting my clients in navigating their journey in finding love again after loss and infuse hope back into their lives.
GLR: What was your career before and how did you end up in the Matchmaking industry?
DL: Prior to becoming a matchmaker 18 years ago, I enjoyed a successful career in academia. I remarried the love of my life at 47 years old and wanted to help other people find love after they may have given up the hope of creating a new dream.
GLR: As a Matchmaker, what made you decide to take up the Science-Based Coaching Course?
DL: I decided to take up the science-based coaching course to continue on the path of life-long learning and collaborate with other matchmakers in the program. I believe when you stop learning you stop growing.
GLR: Lastly, what was your favorite part of the online Matchmaker Certification course?
DL: The favorite part of the program was Dr. Terri Orbuch. She was such an inspiration and amazing instructor.
GLR: Thank you for your time, Debra!
---