GLR Spotlight is an interview series featuring Matchmakers, Dating Coaches & Relationship Experts

Global Love Report – August 4, 2021
Interviewed by Pamela Stephanie
GLR Spotlight was created to feature some of our industry peers as a way for our community to get to know one another – Learn from what has worked successfully, as well as gain different perspectives and insights into various business strategies. We hope to continuously grow as an industry together by sharing these best practices with everyone!
---
About Del Hawkins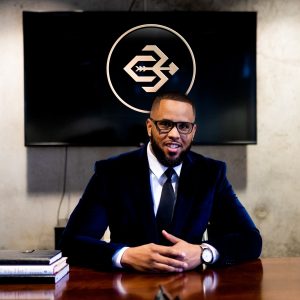 Newly-certified Del is a Dallas Texas resident. He attended Abilene Christian University and holds a degree from the University of North Texas. He felt the call on his life to matchmaking for over 15 years before taking action. He says Ignoring that call was no longer an option over the last year. He is a man of faith and believes when God calls you to do important work, you can only hesitate for so long before you are thrust in. He is energized and excited to start his new path as a Christian based matchmaker.

---
GLR: Hi, Del! Thank you for agreeing to this interview! Could you tell us what your company is called?
Del Hawkins (DH): 18:22 Connections
GLR: What is your niche market?
DH: African American Christians
GLR: What's the one thing you're looking forward to as a new certified Matchmaker?
DH: I'm looking forward to attending weddings and watching children grow up from the union I helped bring together.
GLR: What was your career before becoming a Matchmaker?
DH: Banking Operations Manager.
GLR: What made you decide to join the Matchmaking Industry?
DH: There has been a pull to go into the industry for over 15 years. It has clearly grown too strong to ignore.
GLR: Lastly, could you tell us what was your favorite part of the online Matchmaker Certification course?
DH: I enjoyed the interaction with the other Matchmakers every Tuesday. It kept me motivated each week.
Thank you for your time, Del!
---