GLR Spotlight is an interview series featuring Matchmakers, Dating Coaches & Relationship Experts

Global Love Report – February 2, 2022
Interviewed by Global Love Report
GLR Spotlight was created to feature some of our industry peers as a way for our community to get to know one another – Learn from what has worked successfully, as well as gain different perspectives and insights into various business strategies. We hope to continuously grow as an industry together by sharing these best practices with everyone!
---
About Jade Bianca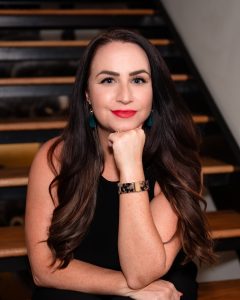 Jade Bianca is the Founder of Dating After Divorce, an agency that specializes in divorced men and women who are seeking a match.
She started out as a dating coach but has since expanded her services to include matchmaking as well.

---
Global Love Report (GLR): Hello Jade, thank you for taking the time to answer our questions! Could you tell us about what your career was before entering the matchmaking industry?
Jade Bianca (JB): I was an ESL teacher & nonprofit founder in Morocco. I love helping people, but now I'm doing it through curated introductions and a little bit of grammar!
GLR: Why did you decide to become a matchmaker?
JB: I started off as a dating coach for divorced men because, as a divorced woman I know how difficult the transition from "we to me" can be and I felt like the support for men in this area was lacking. I quickly branched into working with divorced women as well. Matchmaking was the next step to help fully service my amazing clients.
GLR: Did your perception of what a matchmaker is/does change after being certified?
JB: The matchmaking certification helped to give me the bones of what the matchmaking process looks like. I'm a hands-on learner, so a helpful part of honing my matchmaking "craft" has been working with diverse clients and having some great fellow matchmakers to go to bounce ideas off of.
GLR: What are you looking forward to as a matchmaker?
JB: Honestly, I can't wait to see the photos of my clients' blended families down the road. It makes my heart happy to give people a second chance at love.
GLR: What cities/states/locations do you cover?
JB: I work with divorced men and women throughout the United States and Canada.
GLR: Have you met any other matchmakers? Are you open for collaboration in the future?
JB: I've met and collaborated with some wonderful matchmakers. I would absolutely love to collaborate with you!
GLR: Do you have any words of advice for people who are still considering if they want to be a matchmaker or not?
JB: Take the leap and you will not be disappointed! I had a client tell me last night, "I've never had this many options of women who want to go out with me!"
GLR: Thank you for your time, Jade!
---