GLR Spotlight is an interview series featuring Matchmakers, Dating Coaches & Relationship Experts

Global Love Report – August 25, 2021
Interviewed by Pamela Stephanie
GLR Spotlight was created to feature some of our industry peers as a way for our community to get to know one another – Learn from what has worked successfully, as well as gain different perspectives and insights into various business strategies. We hope to continuously grow as an industry together by sharing these best practices with everyone!
---
About Jill Hinckley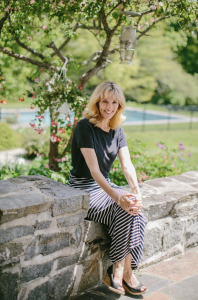 Jill Hinckley's family owned and operated Hinckley Yachts which her grandfather started in 1928. After years of being part of the company, she decided to use her networking skills to start her own Matchmaking company, Hinckley Introductions.

---
Global Love Report (GLR): Hello, Jill! Thank you for taking the time to answer some of our questions! First of all, what is the name of your company?
Jill Hinckley (JH): Hinckley Introductions.
GLR: What is your niche market?
JH: As a Certified New England Matchmaker and Certified Dating and Relationship Coach, I specialize in working with men and women over 40.
GLR: What's the one thing you're looking forward to as a new Certified Dating Coach?
JH: I'm really looking forward to learning more about my clients and helping them navigate their way to a great relationship!
GLR: What was your career before, and why did you choose to change industry?
JH: I was a recruiter in the marine business. I grew up in a boating family, so being a recruiter in the marine business was a natural career for me. My family owned Hinckley Yachts, (https://www.hinckleyyachts.com/) a company started by my Grandfather in 1928. I loved being in the boating world, but had several single friends and I had more fun connecting them, so I made the switch in 2013 to matchmaking.
GLR: Lastly, what was your favorite part of the online Science-Based Coaching course?
JH: I loved what a supportive program it was! It was so easy to ask questions and refer to the handout for more information. Also, Dr. Terri Orbuch is a GEM! She has done all the research and she has put together a really well laid out program.
Thank you for your time, Jill!
---