GLR Spotlight is an interview series featuring Matchmakers, Dating Coaches & Relationship Experts

Global Love Report – August 4, 2021
Interviewed by Pamela Stephanie
GLR Spotlight was created to feature some of our industry peers as a way for our community to get to know one another – Learn from what has worked successfully, as well as gain different perspectives and insights into various business strategies. We hope to continuously grow as an industry together by sharing these best practices with everyone!
---
About Lamon White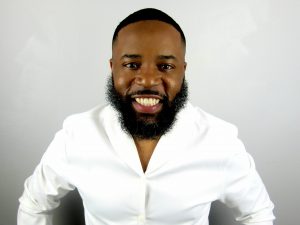 Lamont White is a recent graduate of our Matchmaking Certification Course. He's the owner of Better Way to Meet where he's also a Matchmaker as well as a Dating Coach.

---
Global Love Report (GLR): Hi, Lamont! First of all, what is the name of your company?
Lamont White (LW): Better Way to Meet
GLR: What is your niche market?
LW: Gay and bisexual men between the ages of 35-55 of all races/ethnicities
GLR: What's the one thing you're looking forward to as a new certified Matchmaker?
LW: I'm looking forward to collaborating with other certified Matchmakers and helping to build amazing and health gay relationships.
GLR: Why did you decide to become a Matchmaker?
LW: I got into the matchmaking business to become a resource for gay men.
GLR: Lastly, what was your favorite part of the online Matchmaker Certification course?
LW: I really enjoyed the networking opportunities and recruitment strategies.
GLR: Thank you for taking the time to answer our questions, Lamont!
---