GLR Spotlight is an interview series featuring Matchmakers, Dating Coaches & Relationship Experts

Global Love Report – April 6, 2023
Interviewed by Global Love Report
GLR Spotlight was created to feature some of our industry peers as a way for our community to get to know one another – Learn from what has worked successfully, as well as gain different perspectives and insights into various business strategies. We hope to continuously grow as an industry together by sharing these best practices with everyone!
---
About Recel Tayor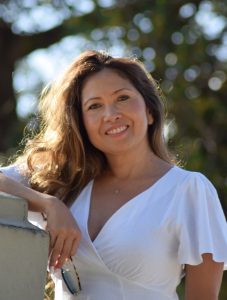 Recel Tayor is the Managing Director of Vital Partners, a matchmaking agency based in Australia. She has helped coach singles for over a decade to help them find a long-term partner.
Vital Partners was established in 1986 and has served over 30,000 singles. The company has offices in Sydney and Canberra.

---
Global Love Report (GLR): Hello Recel! Could you tell us about your career prior to becoming a dating and relationship coach?
Recel Tayor (RT): I worked as a business sales consultant in London, specialising in Telephony and VPN solutions.
GLR: What made you decide to renew your coaching certification?
RT: In our industry, it's important for our clients and especially those looking at working with an agency, to feel they can trust a company/agency to do the right thing for them. With so many horror stories online, having a coaching certification embeds peace of mind and trust. Also, as a business, it's nice to feel you're part of a community.
I first worked in the matchmaking Industry in 1999, then a year later left to travel Europe. After three years in Europe, I came back home to Australia. Shortly after, I returned to the agency, managing their office in Adelaide. A year later became General Manager for three offices. I trained mainly consultants on the business. When my ex-boss wanted to retire, I took over the company in 2011. In 2017 I met Jamie Lee from Singapore, who introduced me to the Matchmaking institute. As a business owner, I see the value of the coaching certification as essential credibility.
GLR: What types of services are offered by your agency?
RT: We introduce genuine single men and women to their life partners. We offer guidance and basic coaching as part of their membership.
GLR: Could you tell us a little bit about which areas/locations you cover and about your client base?
RT: We work all over New South Wales (NSW) and Australian Capital Territory (ACT). We work with women and men from all walks of life.
GLR: What is your favorite memory of a successful coaching client? Do you have any success stories that you wish to share with us?
RT: A client had been seeing a psychologist for several years, costing him $200 each session. He had cost him thousands over the years. Coming to see us was the best decision he ever made. Not only did he meet his wife, but he also wasn't charged every time he phoned to talk to us about how to deal with rejection.
GLR: What are the lessons you have learned since you first started coaching singles vs. now?
RT: I've learned that you really need to listen to people's needs. It is in their frustrations that you find their need; thus, listen to their frustrations. Coaching has stayed the same but evolved to listening more and asking intelligent questions.
GLR: What are your suggestions to people who are thinking of becoming a dating and relationship coach but are hesitant to start?
RT: They must ask themselves why they want to be dating and relationship coaches and what qualities they think they'd need to be a good coach. For example, are they coachable themselves? Trainable? To become a coach, you must be tolerant, patient and compassionate. People are not easy to work with, especially when they have values that don't align with their goals and desires. You will be working with people's mindsets; to do that, you have to be in the right frame of mind. Otherwise, people can trigger you.
GLR: Thank you for answering our questions, Recel!
---