GLR Spotlight is an interview series featuring Matchmakers, Dating Coaches & Relationship Experts

Global Love Report – January 11, 2023
Interviewed by Global Love Report
GLR Spotlight was created to feature some of our industry peers as a way for our community to get to know one another – Learn from what has worked successfully, as well as gain different perspectives and insights into various business strategies. We hope to continuously grow as an industry together by sharing these best practices with everyone!
---
About Rose Stewart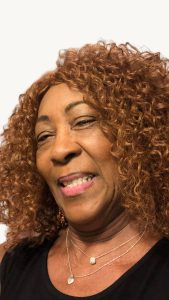 Rose Stewart is a newly certified matchmaker and the owner of matchmaking agency Heartcierge, based in Texas. Prior to becoming a matchmaker, she worked as the Area Sales Director for an advertising company.
---
Global Love Report (GLR): Hi Rose! What is the name of your company?
Rose Stewart (RS): Heartcierge.
GLR: Which city do you cover?
RS: San Antonio, [Texas].
Global Love Report (GLR): And what was your job before entering the matchmaking industry?
RS : Area Sales Director [at an] Advertising Firm.
GLR: So what made you decide to become a matchmaker?
RS: After watching a reality [show] called "Love Match Atlanta".
GLR: And what have you been doing lately as a newly certified matchmaker?
RS: Actually, I am filling up my database, and I am thrilled every minute making reservations for [my clients].
GLR: What are you looking forward to as a matchmaker?
RS: Attending lots of weddings and baby showers[!]
GLR: Do you have any words of advice for people who are still considering if they want to be a matchmaker or not?
RS: Follow your heart, that what has led me where I am today. A Certified Matchmaker in San Antonio[,] Texas.
GLR: Thank you for your time, Rose!
---