GLR Spotlight is an interview series featuring Matchmakers, Dating Coaches & Relationship Experts

Global Love Report – June 9, 2021
Interviewed by Adrina Ong
GLR Spotlight was created to feature some of our industry peers as a way for our community to get to know one another – Learn from what has worked successfully, as well as gain different perspectives and insights into various business strategies. We hope to continuously grow as an industry together by sharing these best practices with everyone!
---
About Susan Semeniw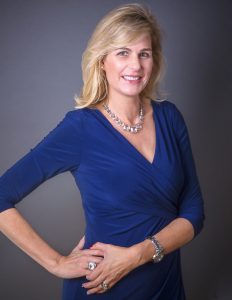 Susan Semeniw is the Founder, President and Lead Love Coach at Divine Intervention. Divine Intervention is a boutique matchmaking service that was started out of passion for helping others 15 years ago. They are headquartered in Vancouver, BC, and work in the province of Alberta, Ontario and other parts of Canada. They also take on clients in other markets who have some sort of a Canadian connection or preference.
Over 70% of their clients end up in a relationship. They have been responsible for hundreds of long-term relationships and marriages. They also have many repeat customers who re-engage with them again after successful previous experiences with Divine.
They recently introduced online group coaching sessions for women to complement their private custom coaching packages. They also provide some relationship-only counselling.

---
GLR: Hello Susan! Congratulations on being re-certified and thank you for taking the time to answer our questions! As our first question, could you tell us about your company's niche market?
Susan Semeniw (SS): Our primary niche is successful singles aged 30-70. We work with both men and women and offer packages that are customized based on client criteria. We recently started working with a few clients in the LGBTQ+ community. We look everywhere for our clients, and like many agencies, are not limited to matching within the paying only model.
GLR: What led you to feel that you wanted to pursue a career helping singles?
SS: I have always been curious about people and their unique stories. I initially wanted to be a psychiatrist before switching programs to pursue Commerce in University.
After a corporate career in Sales & Marketing and being a mother, I was looking for a change. I asked some friends what I was good at. I had successfully found people a partner or a job, and have a natural and intuitive knack for seeing human potential. Dealing with people, networking and giving sound advice continuously came up.
I started doing research in the areas of both recruiting and dating/matchmaking. It took my brain a while to transition and embrace this as a full-time legitimate career. I got a lot of "you're doing what?" from traditional corporate people. As well as "that's so cool."
GLR: What are some of the most memorable achievements you've had in your career as a Matchmaker?
SS: What always stands out to me is when you intuitively know two people are going to hit it off and they do. We often have to push back when someone says "not my type", "not feeling it" and convince them to meet. It's great witnessing the magic happen after going out a few times. The reward of changing someone's life for the better keeps me going.
It was interesting and enlightening to shoot two TV pilots. For one, I was chosen to be the lead for a Matchmaking reality show after a national search. It takes a lot of work and effort to put together a TV show, so my congrats to those who do it!
Serving on the Board of International Advisors for the Matchmaking Institute for a couple of years was also a definite highlight.
I am proud that our company received the Consumer Choice Award for best Dating service in Vancouver.
GLR: Those are some amazing achievements! And have you experienced a change in mindset or a change in habits since you first started?
SS: It took a while to understand that there is only so much one can do and that you can't control the outcome of everything. I have learned to let go when things don't work out the way I want them to or if clients don't listen to advice.
GLR: Do you have any words of encouragement or reminders for existing Matchmakers/Dating Coaches & newcomers?
SS: I think the best way to figure out this business is to just do it and don't be afraid to make mistakes. After Matchmaking Institute training, everyone has the tools to move forward with their own unique voice and niche.
In my experience, the majority of us who do this work have a genuine caring for people, desire to help, and a strong moral ethic. Go out and create your own story and educate your clients. It's not just about money.
However, when people push back on price or other issues remember this is a business so treat it as such.
GLR: Would you be able to share with us some of your personal & work best practices?
SS: I think it's important to continuously read and keep up with trends in the offline and online industry, and also to take relevant courses as needed. In terms of best practices, you should be clear with customers that we are not in the invent a human business and finding the right partner can take time.
Support your employees, as this can be a tough and demanding business.
I can't stress enough to only take on clients that you think you and your company can do a good job for, educate them and be direct.
Be flexible as well in terms of agreement extensions if needed and try to continuously think of new product offerings and improvements. Don't get stuck or too attached to doing things a certain way; this includes price points and packages. The pandemic has taught us that and it's important to be able to adapt.
Always ask for help when needed! It's critical to establish boundaries with clients as people will take advantage if you let them. Make sure to take adequate personal down time for yourself to recharge and be there for your family and friends.
GLR: How do you feel about collaborating with other matchmakers and dating coaches?
SS: Whoever doesn't collaborate with others is missing a business opportunity. There will be some matchmakers and coaches that you naturally align with better. Some may operate differently than others so make sure to be clear from the beginning what the ground rules are.
For example, we manage our clients and the other company manages their clientele, some are okay to have direct access to the client. Be flexible within your degree of comfort.
In order to compete more effectively, collaboration gives us access overall to more pre-qualified singles and this is needed to give our offline industry more critical mass.
I am surprised when someone is not open to collaboration as this is a no brainer. As this job can be challenging, I don't hesitate to reach out to my matchmaker friends for support, guidance and pep talks!
My entire life has been built around a team approach mentality and being stronger with others around you. We have some very smart people in our industry.
GLR: Do you collaborate to find and provide matches, refer clients and receiver referrals, etc.?
SS: We do and are open to all of the above. I also think it's great when something significant happens to someone in our industry as it casts a needed spotlight on what we do and helps elevate us all.
GLR: If you feel comfortable sharing, what are the financial arrangements for your collaborations?
SS: We work within industry standards: 20% referral fee for a client, database fee of $250+ depending on the client agreement, and sometimes the same for client-to-client match. Working with another matchmaker positions your client as a priority with them so whatever works best.
GLR: Finally, are there any positive experiences you want to share with us?
SS: We have had mostly positive experiences when dealing with other matchmakers. Our clients have been pleased with the caliber of who we introduced them to via another agency.
We had a picky older male client who had never been married that was matched with an open-minded female client from another agency. They hit it off and got married soon thereafter.
GLR: And that concludes our interview with Susan Semeniw of Divine Intervention Matchmaking. Thank you for your time, Susan!
---