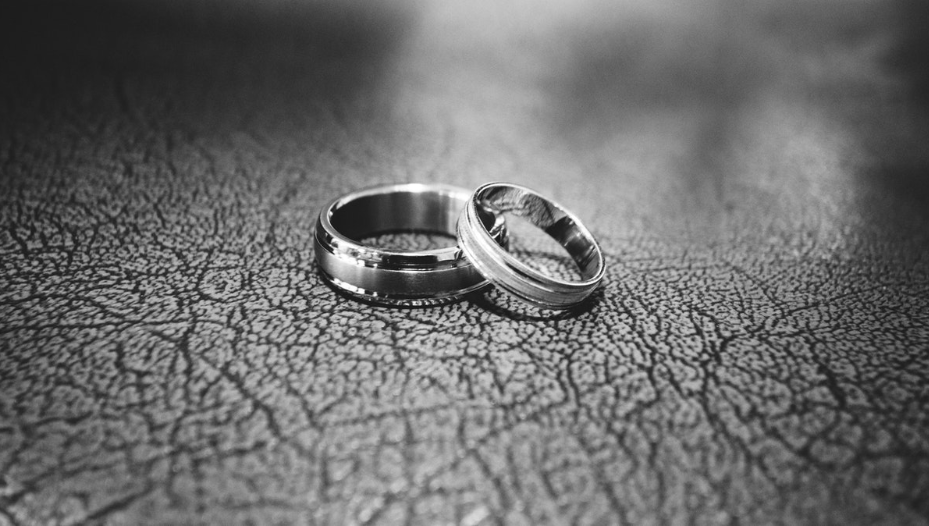 Global Love Report – August 18, 2021
Summarized in English by Pamela Stephanie
---
Korean matchmaking company Duo on 1000 people (500 couples) who married for the second time in the last 4 years for their 2021 Remarriage Report.
From their data, the average man and woman who remarry have the following characteristics: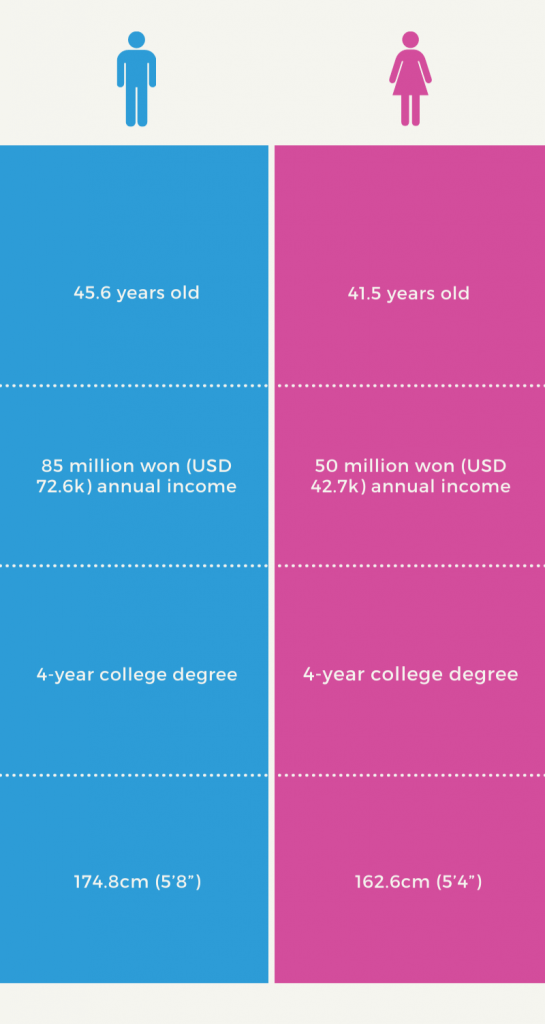 And according to the data, the average time from first meeting to marriage is 13.4 months.
The largest age group for clients who remarry: for men it's the 40-44 years old group at 24.8%, followed by 35-39 years old (21.8%), 45-49 years old (19.2%), and 50-54 years old (13.4%).
For women, the largest age group is 35-39 years old at 33.2%, followed by 40-44 years old (19%), 34-49 years old (16.2%), and under 34 years old at 15.2%. Additionally, the rate for second marriage for those under the age of 39 has decreased for the fifth year in a row.
Among the group surveyed, the youngest for men is 29 years old and for women is 28 years old. And the oldest for men is 71 years old whereas for women it's 62 years old.
The average age gap between couples for clients who remarry is 4.1 years. This is a decrease of 0.1 years from last year's data.
Couples where the male is older consists of 88% of the people surveyed. On the other hand, only 7.6% of the couples surveyed were the same age. And only 4.4% of them were couples where the woman was older than the man.
In terms of salary, 84.8% of the couples have the man as the high-earner. For 11.4%, the woman has a higher wage and only 3.8% of couples have the same annual income.
With regards to education, almost half of couples who remarry (46.2%) married a spouse with the same educational levels. The man had a higher education level for 32.3% of the couples. For 21.5% of couples, the woman had more education.
While the average dating period for couples was 13.4 months, 15.6% of couples dated for a period of 5-6 months, followed by 7-8 months (14%), and 25 months or more (12.6%). The couple with the longest dating period had 6 years and 4 months between their first date and their wedding ceremony.
For the full article (in Korean), click here.
Originally published by Gyeongsang Ilbo
---
(Image source: Pexels, Megapixelstock)