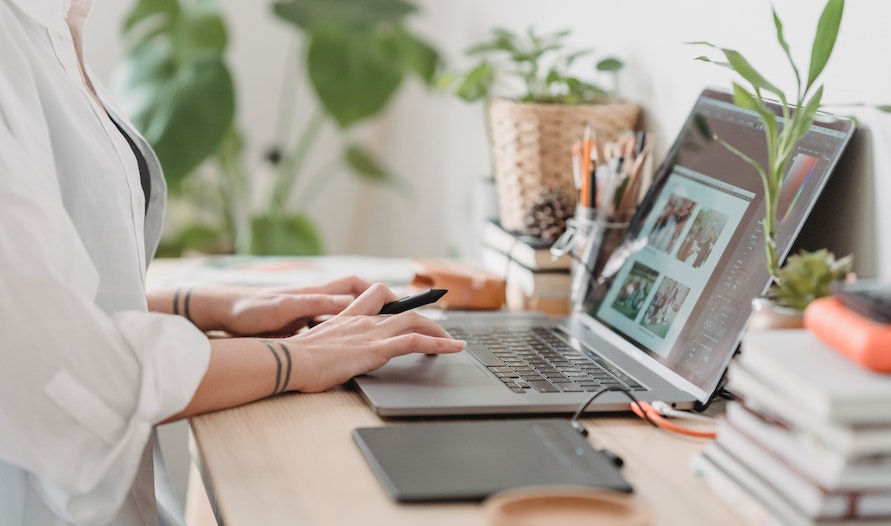 Global Love Report – September 28, 2022
English translation by Pamela Stephanie
---
Lotte Ditzel (37), has a boyfriend, together they have two sons (ages 2 & 4). Lotte is the owner of matchmaking agency DTNG, she can be seen as a matchmaking expert later this year in a Videoland program.
"At 30, after a broken relationship, I ended up on the dating market. Fun, I thought, swiping handsome men. The swiping was nice but I found the chats toe-curling. 'Hey, what's up, how's your day?' I preferred to meet to find out if the spark was there.
Even that turned out to be not ideal, because singles tend to make their profiles nicer than reality. By using pictures from the past. By leaving out info, for example, about children. By lying about their height. The latter I discovered when I, with my 1.81 meters (5'11"), towered over a man who claimed to be 1.90 meters (6'2") but barely reached 1.65 (5'4").
Matchmaker
I quickly found the dating market exhausting. Especially when I spoke about my dates with my girl friends and it turned out they had already dated the same men. It felt interchangeable and unpromising. In New York and London it has been normal for some time to work with a matchmaker. With my dating hell at the back of my mind, I thought that there must be a need for serious matchmaking in Amsterdam as well. That did exist but it had an old-fashioned image. That's why six years ago I founded DTNG, 'dating' without the vowels.
At first it was hard work to fill the database but now it's full of nice singles. We now work nationally and I employ five matchmakers, including my father who assists those over 65. Our oldest client is 83 and has just found love again. So there are many success stories of relationships and babies. In my oldest son's class, parents are allowed to talk about their profession. I read a story about a frog who fell in love and told them that I help people fall in love.
Courtesy
In my work, a lesson in courtesy is important. It's my mission to make the Dutch man more courteous: pull out a chair on a date, give a compliment, choose the wine and don't take the half empty bottle of wine in your fridge with you as a present—true story. Look, there is still work to be done."
Originally published by Kek Mama
---
(Image source: Pexels, George Milton)