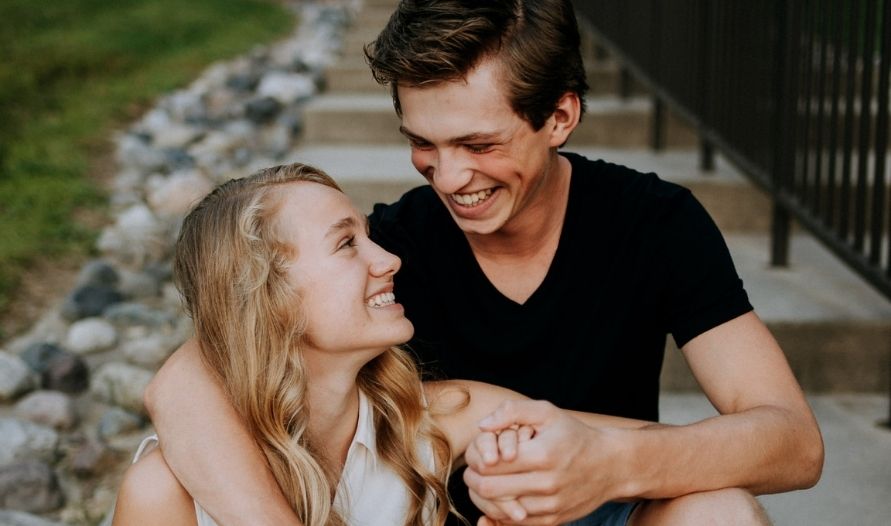 Global Love Report – February 16, 2022
A review article by Pamela Stephanie
---
A young person who won't look at you when he's talking with you or who's scared to call someone. Gemma van Grinsven knows: a young person like that won't be able to get into a relationship easily. And with all the restrictions due to Covid, it has become a lot more difficult: "Three out of ten young people suffer from psychological problems. And that's a conservative estimate." That's why she established a matchmaking agency in Tilburg.
Gemma effortlessly sums up what many young people struggle with: fear, being chaotic, low self-esteem, and fear of failure. And she immediately clears up a few misunderstandings: this has nothing to do with being stupid or smart and it has nothing to do with looks either: "Come and have a look at us, you won't see anything. All are normal, nice young people."
Gemma has been committed to helping young people with problems for fourteen years. The fact that she has started a matchmaking agency has everything to do with Covid: "They don't have their regular connections at work or at school. As a result, they have lost their support system and are left to fend for themselves."
Gemma knows that communicating through a video connection is difficult: "Because they don't want to see themselves on camera. You see it when a class is supposed to meet online. We would like everyone to get the chance to build long-lasting friendships or relationships."
Gemma works together with psychologist Renske Castricum. They do the intakes in Nijmegen and Tilburg, first covering the provinces of Gelderland and Brabant. Wednesday they will start with the intakes: "Many healthcare institutions around us who know that this is going to start tell us: this could get out of control. I hope not, of course, but it would be fantastic if we could help hundreds of young people."
If it goes out of hand Gemma has trained volunteers on hand to help out. Registration can be done from Wednesday on the website. Following that is a intake in Tilburg or Nijmegen and if you would like help, you pay 45 Euros if you're on benefits, otherwise it's 90 Euros.
The Oranjefons (a Dutch charity) is supporting the initiative. "We don't put any photographs on the website because we know how sensitive that is for young people who are afraid of failure. We will see for ourselves who can be a match and we will bring those people into contact with each other. And we'll continue to follow that process."
Additionally, there will be activities. At first in Nijmegen and later also in Tilburg. "Walking together, cooking or going to the museum? What we will be doing, the group will decide for themselves. You are never alone, there are always supervisors with you. I would find it fantastic if we have helped 25 couples by the end of the year."
Originally published by Omroep Brabant.
---
(Image source: Unsplash, Randy Kinne)