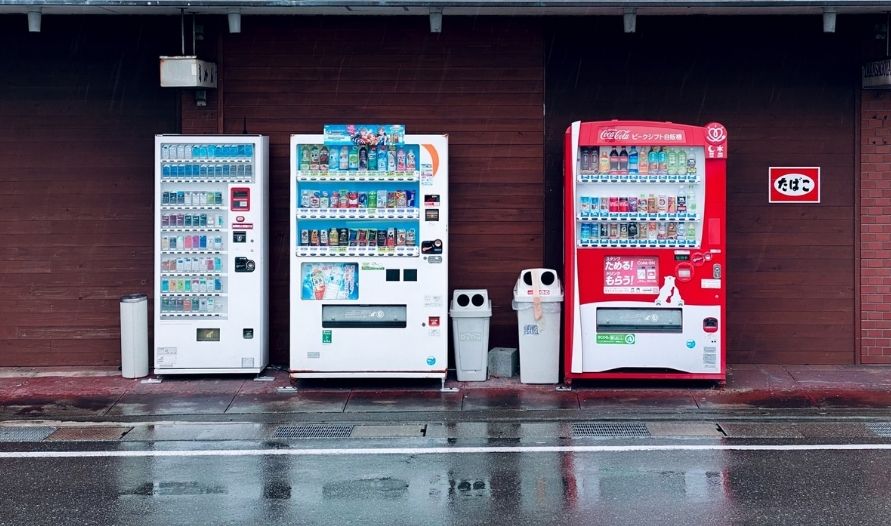 Global Love Report – January 5, 2022
A review article by Pamela Stephanie
---
Vending machines are very popular in Japan. So much so that the country even has vending machines for just about anything.
And that's why one Japanese matchmaking agency decided to create a vending machine marketing tactic. The matchmaking agency is Matching Advisor Press (MAP). They've filled a vending machine with different colored cans (pink for women and beige for men).
A person can purchase a can for ¥3,000 or around US$26. On the outside of the can, they've written the name of one of the agency's matchmakers along with the age and name of the man or woman looking for a spouse. Inside is a voucher for a one-hour interview with the matchmaker on the can. Additionally, the interview also serves as an advice session with them.
During the interview with the matchmaker, whoever buys the can will be able to find out if they're compatible with the person featured on the can.
And if they're deemed compatible, the agency will then proceed to arrange a 3-hour dinner date for them and the other person—though this costs an additional ¥9,000 (approx. US$77) service fee plus the cost of the actual dinner.
However, there's no news currently on how effective this vending machine marketing tactic has been for the agency. But it's certainly an interesting gimmick in terms of increasing brand awareness and finding new clients.
Originally published by SoraNews24.
---
(Image source: Unsplash, Taiki Ishikawa)