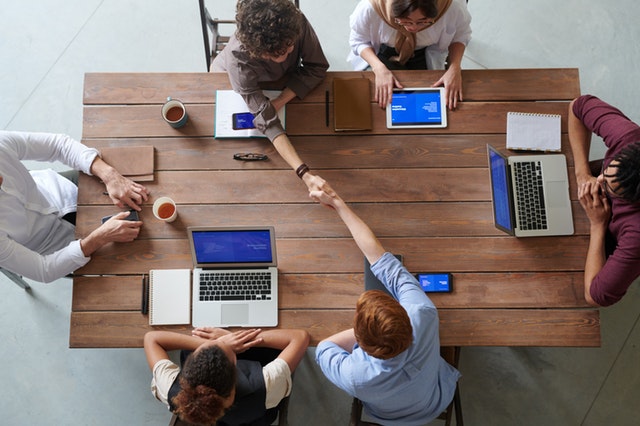 Global Love Report – Feb 5, 2020
Written by: Jamie Lee
The dating industry may have grown rapidly over the years but many problems persistently remain to plague the industry until today.
Online Dating: Lack of verification, scammers, heavy effort, constant need to market due to high churn rate and limited monetization.
Offline Dating: Lack of scale, difficulty in growing their database, lack of repeated sales, constant need to spend marketing dollars.
These challenges are not easy to solve due to the current business model entrenched in each segment. This analysis argues that greater collaboration could be the key to solving the problems in the dating industry and perhaps even growing it to the next level.
---
1. Collaboration Between Online & Offline
Research has shown that singles get into relationships faster when they are being coached by an expert, who can guide them through the ups and downs of dating.
Let's use these two companies: Online Dating App "Alpha" and Offline Dating Service "Omega", as examples.
Alpha has spent aggressively over the past few years on marketing to grow its database to an enormous size. However, the business cannot stop spending on marketing as many of its users would churn away in approximately 4 months' time, and they require an active user base to generate more subscription revenues.
Omega on the other hand, is doing exactly the same – spending a lot of marketing money to get new leads so that they can profile and offer singles a range of matching and/or coaching services. After successfully matching and coaching some of their clients, the client pool gets smaller as singles slowly get into relationships. The whole cycle of getting new clients then begins again.
Here's the opportunity: Imagine Alpha and Omega were to collaborate just by cross-marketing Omega's date coaching services to optimise the app user usage while they are on the app, and also at the point of app user churning, cross market interested users to more personalised dating/matching service.
This would be a win-win all around for a couple of reasons:
The users can get a better, more personalised experience using the app, and improve their results in dating. Due to the insights from the online date coach, the user is also less likely to be fooled by a love scammer.
Company Alpha, which is an online dating app can earn extra revenues at several points (higher RPU) other than depending on subscriptions solving their monetization challenges while improving its users' experience on the app at no extra overhead costs.
Offline dating service Omega in turn will receive more business and have more reliable source of leads solving their need to constantly market to get new clients.
Finally, another benefit is that more money is kept within the industry rather than both services spending marketing dollars (and bidding up the cost) to sometimes get the same user into their service, making marketing more efficient (and less costly) for all parties. Currently, this form of collaborative cross marketing from online to offline is common in China and has evolved to become one of the standard dating business models there.
2. Collaboration Between Offline and Offline
In order to build more revenues, offline dating providers (such as one-to-one matchmakers, singles' events organisers, and dating coaches) can cross-refer (like above) each others' services to their clients – especially since they are in different offline segment or in different cities. Creating bundles such as all-in-one package that includes all service providers, and giving greater percentage to the service provider that closes the sale as a reward might also help to incentivise this collaboration.
One of the biggest collaboration opportunities for the offline industry, which has been proven in Japan, is to tap into a combined and shared database of verified singles. This is how it works:
Company Sigma has a client seeking for a suitable match that they do not have within their database at the moment.
Company Sigma advertises on the shared platform on the matching requirements and criteria while posting a collaboration fee of $X amount.
Company Delta responds with a potential match.
Both company Sigma and Delta check and verify the match, and agree to arrange a date for their clients.
Both companies fulfil a match for their clients, with company Delta earning extra revenues in the midst of this collaboration.
This shared database collaboration is perhaps the most organised in Japan where companies like IBJ provide platforms, which matchmakers can upload their clients' profiles on and use it to find matches. Clients themselves can even search the platform itself for more matches when they are free and get the matchmakers to arrange the date.
Cross-matching collaboration makes sense because there is always a limit to how big an offline dating company's verified database can be.
By adopting this method, the process of profiling and verifying each single client, including non-paying clients used for matching purposes, can be reduced. This frees up more time for Matchmakers to find more clients and focus on better customer service rather than just screen for non-paying clients and doing database management. Cross matching collaboration has become very common practice for the high end-matchmakers operating in the United States and helps alleviate the challenges of matchmakers in scaling up their database to find matches.

3. Why Isn't There More Collaboration Then In This Industry?
If the benefits of collaboration seem so obvious, why isn't there more collaboration in the industry?
Old school competitive mindset dictates that the primary business focus is to triumph over and crush another competitive business, and this old mindset could be preventing more collaboration from happening as they needs trust, mutual respect and patience to succeed. For more collaboration to happen, the industry has to switch to a more Abundance centric mindset of seeking win-win outcomes even for our competitors.
Large disparity in business sizes between many offline and online dating players could also be a hindrance.
As the offline businesses are much smaller in size than the online businesses, many online players may not find it worthwhile if they are just dealing with just one small offline player who does not have the scale to impact their larger business bottom line significantly. Hence, for there to be a chance of such more collaboration between online and offline to happen, the offline dating services need to reorganise themselves into collaborative networks to deal with the much bigger online dating businesses more meaningfully and with more scale.
---
Summary
The above mentioned methods of collaboration are not the only option in which the industry can work together, but if we can make it possible, we could solve some of the problems plaguing both online and offline Industries while growing the pie for everyone.
We would love to hear your feedback and ideas on the collaboration opportunities in the industry! Write to us at [email protected]
(Image source: Pexels)