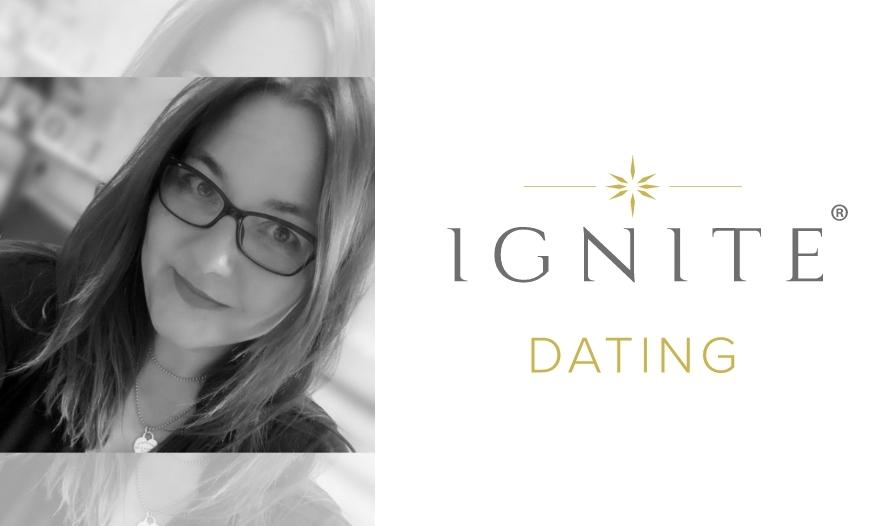 Global Love Report – June 29, 2022
by Michelle Begy, Managing Director and Founder of Ignite Dating
---
It is always going to be tough launching a brand-new business, but throw a global pandemic into the mix and you have a potential recipe for disaster.
Just 10 weeks after our launch, the whole country went into lockdown. For an industry that thrives on personal contact and building relationships, there was no way of knowing the impact this was going to have on not only Ignite Dating, but the dating industry as a whole. Faced with a situation where our matchmakers were not able to meet their clients face-to-face, and in turn our clients could not meet up in person to date, there was a possibility that this could spell the end for my new venture, before it had even begun.
However, those that know me best have said that they admire my determination and grit, and in the face of adversity, there was only one thing to do. Companies around me were 'moth balling' their agencies and the general outlook in the industry was bleak. Instead of following suit, I took a different approach, if there was any money to be spent on matchmaking, I wanted to ensure it was spent with Ignite Dating.
Success comes from strategic risk
As a start up, we had little to lose and to my mind a massive push was required to ensure we did not fall at the first hurdle. While other dating agencies decided to concentrate on the clients they already had to ride out the pandemic, I adopted a "push harder, work smarter and build faster" approach. Instead of waiting to see what happened as the pandemic unfolded, we concentrated on brand building by retaining the services of a PR agency, achieving a vast number of articles and comments in national press publications and numerous broadcast interviews. We also increased our online marketing spend by 200% and expanded the territories throughout the UK that we could offer our service in.
I also saw an opportunity to take advantage of the changes forced upon society rather than see them as impossible obstacles. We embraced the opportunities of lockdown and the more traditional relationship approach that it necessitated. People were looking for companionship and quality of introductions over quantity, so I set myself one rule, always listen to our clients and ensure our personalised service meet their needs. We ensured our clients could still meet their future partner in a safe and responsible way, in line with the ever-changing Government guidelines and offered a completely different perspective on virtual dating, while offering ongoing support and advice throughout every step of their journey, whether they were navigating their first Zoom date or meeting for a socially distanced walk in the park.
This determination to stay positive and swim against the tide allowed us to come out of lockdown stronger and in a better position than ever – something which looks set to continue. As restrictions eased, we saw a 350% growth in people taking up our services and greatly surpassed all original projections we set – despite the challenges that shaped the first two years of the business.
A new world for dating
Now, for the first time in two years, it feels like the panic and disruption of the pandemic is finally coming to a close. While we have witnessed many businesses across a range of industry sectors close their doors for the last time, we have also seen those that disrupted the market and came out stronger than ever before – and Ignite Dating is proud to be in the latter.
The dedication and hard work over the last two years has paid off and we have seen a huge growth in not only our brand awareness but also our position within the market. From a team of two upon launch, we now have 12 Ignite Angels working throughout the UK as well as two offices – a head office in London and a regional office in the Midlands – to run our daily operations from. After such a long period having to keep our distance, it's great to have my rapidly expanding team together again and we continue to ensure that we make plenty of time for regular catchups in-person for support and weekly team Zoom calls to inspire each other.
Networking has always been an essential part of how I've grown the business and it's great to be out there meeting in person again. Through these events, I am always meeting other matchmakers, potential ambassadors and clients that are interested in the unique way in which Ignite Dating works and the multi award-winning service that we offer.
And it's not just Ignite Dating that is seeing the benefits of coming out of the pandemic. Now the restrictions have lifted and people are feeling more confident about going out and meeting new people again, the future of dating looks even brighter. Our clients are back to being able to meet and date in person, assisted in their dating journey as always by our talented, expert matchmakers. We are so thrilled every time we hear about yet another successful date, or another engagement – and it makes all the hard work navigating a new dating landscape on their behalf worth it!
If the pandemic has taught me anything, it's that not everything goes to plan. Despite your best efforts, you can never fully know what is going to happen in the future so it is important to remember that if the plan doesn't work, change the plan – but never change the goal.
---
(Images source: Michelle Begy, Ignite Dating)