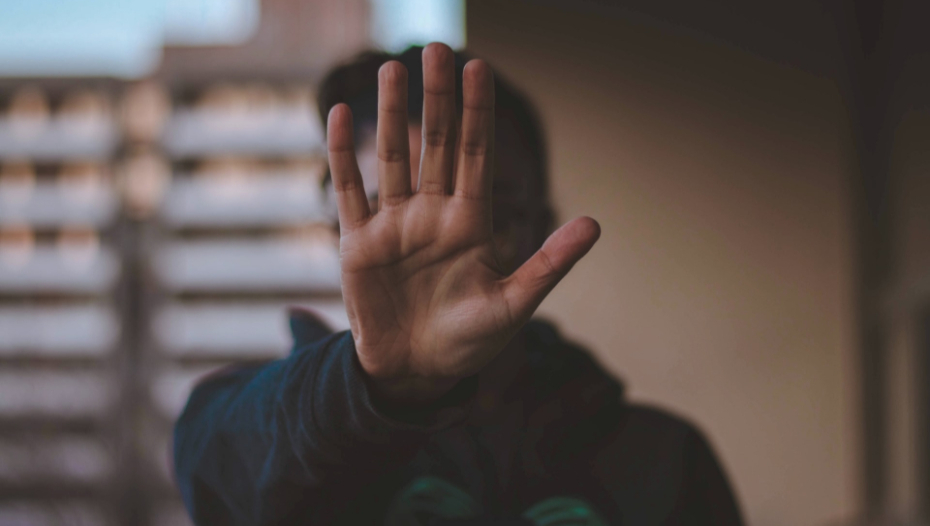 Global Love Report – August 11, 2021
A review article by Pamela Stephanie
---
A Japanese Matchmaker, Miyuki Uekusa, who works for the matchmaking/marriage counseling agency is seeing a rapid change in the matchmaking industry in Japan. She's also seeing an increase in bad behaviors during clients' blind dates.
Disregard of Covid Protocols
One such example is when one of her clients, Emi (pseudonym), who is in her 40s and has been looking for a husband for over a year, went on a blind date with a man in his 50's who's a company manager—and also a client of a different dating agency.
Unfortunately, the man didn't seem to follow Covid safety protocols; he didn't wear a mask, and spoke close to her face.
Emi herself didn't dare to ask him to wear a mask. She also felt that because this was their first meeting and the man himself owned a company and had a high income so she was afraid he would reject her.
According to Uekusa, it's common for women, especially in their 40's or older to refrain from saying what they really think during dates when they're having trouble finding a match.
In the end, Emi ended up on a date with the man for a few hours—they moved to a bar for drinks after one hour of talking. During this time, Emi was very uncomfortable.
The following day, Emi had a fever of almost 39°C (approx. 102°F) even though she had another blind date planned for that week and the following week. Another blind date that she had been looking forward to, with a dentist, was unfortunately cancelled.
Unfortunately, the dentist wanted to be married as soon as possible so he arranged for other dates—he couldn't afford to wait for her, since he had yet to meet her. To add to her woes, because she had cancelled the date, she was forced to pay a penalty fee.
Although her fever may not have been the date's fault, Emi still had regrets. She wished she had asked him to wear a mask or not to sit close to her. Even when she got well, there were lingering psychological issues. In the end, she switched all her in-person blind dates to virtual dates instead.
Unwanted Advances
Another case has to do with a different client, Kana. She went on a date with a different company owner. He was too forward from the beginning, approaching her suddenly to ask to sit next to her, calling her with a cutesy nickname, pretending to be her boyfriend.
Kana was very uncomfortable, particularly because he was staring at her chest. However, he had a very good income and he was actually pleasant to talk to.
However, after the date, he was very persistent. First it started out normally with him saying he can't wait to see her again. But then it became more and more rude and lewd.
This caused Kana to ask for the relationship to end and for him to delete her contact information.
Uekusa had to step in and actually had a discussion with the matchmaker in charge of the man, who was baffled by the news—and his behavior. In fact, they had never had any complaints about the man before. However, due to his behavior, he violated the terms of the agreement and was told never to contact Kana again.
Persistent and Belligerent
The last story is about a client who is in her 40's, Mana, who owns a salon. She was matched with someone around the same age with an annual income of more than 10 million yen (approx. US$90,000).
However, things were bad from the start. Firstly, at the beginning of the date, he gave her his business card. One of the rules of the agency is to never exchange any contact information during the blind date. And so, Mana refused.
The man didn't back down, however. He kept saying it's normal to offer a business card and to receive one in return. When she refused again, he began to berate her.
But the date progressed and Mana explained that she had to leave after one hour due to a prior engagement. But near the end of the date, the man asked her to come with him for a drive.
Mana reminded him that she couldn't, she even explained that she has a client at her salon.
This, in turn, made the man unhappy. Complaining that he specifically rented a car for that day and that she would be rude if she were to turn him down.
It was then that they began to argue. In fact, the argument grew so heated and loud that a waiter actually approached their table and asked if everything was OK.
The man's behavior was so bad that Mana became scared and called Uekusa from the restroom. Uekusa advised her to go home straight away and to tell him that the matchmaking agency told her to go home.
Uekusa ended up calling Mana that evening to follow up with her and stayed on the phone for an hour, comforting Mana who was crying due to anger and fear.
Moving Forward
People's mental state can change when they're facing an uncomfortable social situation, especially one that's linked to a big, once-in-a-lifetime event such as marriage. The true quality of a matchmaker's work will shine through as matchmakers are further tested in the future.
To read the full account of people's bad behaviors during their first dates, click here (in Japanese).
Originally written by Miyuki Uekusa
---
(Image source: Unsplash, Nadine Shaabana)