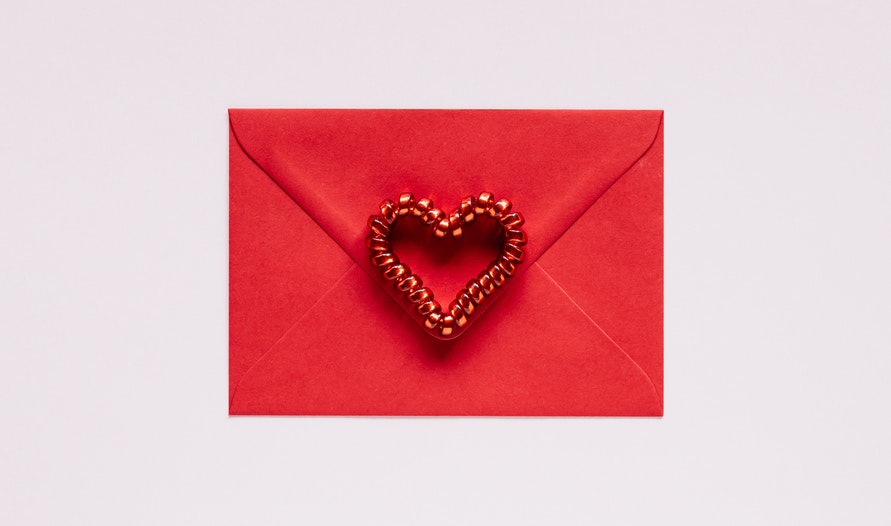 Global Love Report – February 2, 2022
A review article by Pamela Stephanie
---
Chatting with someone for hours on a dating app only to find out that he's after something else , has a fake profile or suddenly doesn't react anymore. Daisy van Tussenbroek was fed up with it all. That's why she created her own offline dating alternative where you don't chat with each other but write letters. "It's super romantic."
Daisy couldn't find what she was searching for: a fun, original way to find a long-term partner. That's why the 35-year-old woman from Rotterdam decided to take matters into her own hands.
Lasting Relationship
She founded Wooing, a platform where people who are looking for a "lasting relationship" can register. They have to write a letter to their upcoming date at the beginning. "You purchase a physical box. The inside contains paper, an envelope, and a booklet with tips and tricks on how to write a good letter," explained Daisy to EditieNL.
Candidates also answer a list of questions so it's clear what they're looking for. Then it's on Daisy to make good matches. Candidates receive mail in the letterbox twice per month. "Per round there are two to five letters from people of whom I think, this really be something." Pictures will also be sent along.
First Meeting
Then the candidates can indicate if they've received a letter from someone that they would like to get to know. If both sides says "go", then Daisy plans the first meeting: "a meet cute", as she calls it. "I try to choose a unique place that is related to their interests. Maybe it's their favorite bookstore in Rotterdam, for example. At the moment I'm planning these meet cutes outside due to Covid."
Matching
Daisy does not have a background in matchmaking. "I studied (web)design, so something completely different. But I do the matching process together with relationship therapists and sexologists. I do everything else by myself, although that's hardly possible anymore." There are now almost 100 registrations.
Anyone 18 and above is welcome at Wooing, regardless of sexuality or where they live. "The dates are taking place in 32 of the biggest municipalities in the Netherlands. Basically, they're easily accessible from all corner of the country."
Romance
But is letter writing still relevant today? "Well, maybe not. But I really want to bring it back. I feel that with a letter you get closer to the heart of the matter. You take the time for it and sit on the coach with a blanket and a cup of coffee to read it. It's tangible and also super romantic."
Seed Paper
If the match turns out to be a success and the two decide to move forward, they can get to work too. The letters are printed on seed paper, which is made from recycled material. If you plant it in the soil, a plant can grow out of it under the right conditions. "So you can see together if something beautiful comes out of your letter."
Daisy has not yet managed to find a partner for herself. "I'm still single," she says. "I'm not going along with this concept. I find the matching fun but for myself, I'm not so concerned with it. And no, I can't keep the good candidates for myself. I'm very honest with it. I take Wooing very seriously."
Originally published by RTL Nieuws
---
(Image source: Pexels, Karolina Grabowska)